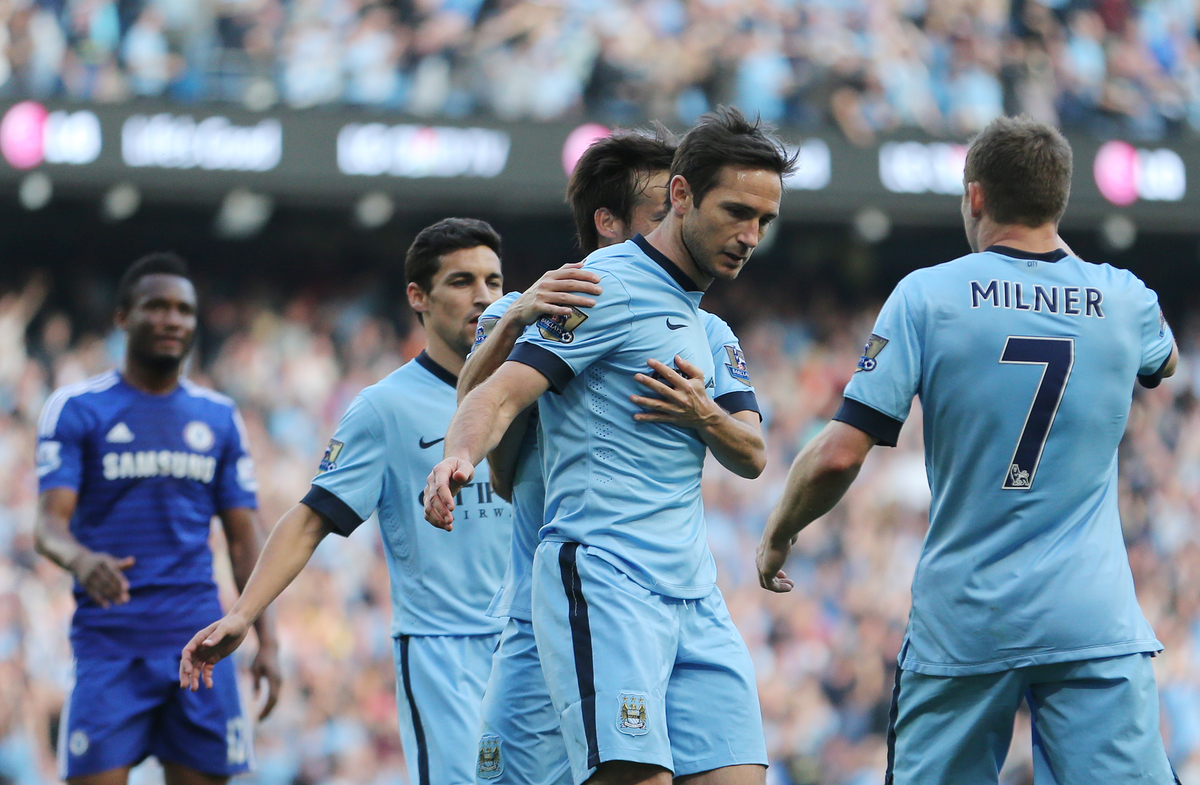 By RYAN TOLMICH
The seemingly endless Frank Lampard saga finally appears to have a date of expiration.
TalkSPORT Radio is reporting that Lampard's agent, Steve Kutner, revealed that the midfielder has signed a contract with New York City FC. As a result, Lampard will be a NYC FC player as of July 1 and will not return to Manchester City next season.
"Frank will not be at Manchester City next season," the report said, citing Kutner. "He will go to America on July 1 and will then be a player for New York City."
The revelation could put an end to the questions regarding Lampard's future, which was up in the air as of Thursday morning after the Premier League released a statement saying that there was no agreement in place between the midfielder and NYC FC.
If the July 1 date holds firm, Lampard's first game with NYC FC would be on the Fourth of July in Montreal, while his home debut could come against Toronto FC the following week.
The report citing Lampard's agent comes hours after the Premier League said NYC FC had no agreement with Lampard as a player.
—
What do you make of the reports? Do you think this is the end of the Lampard saga?
Share your thoughts below.