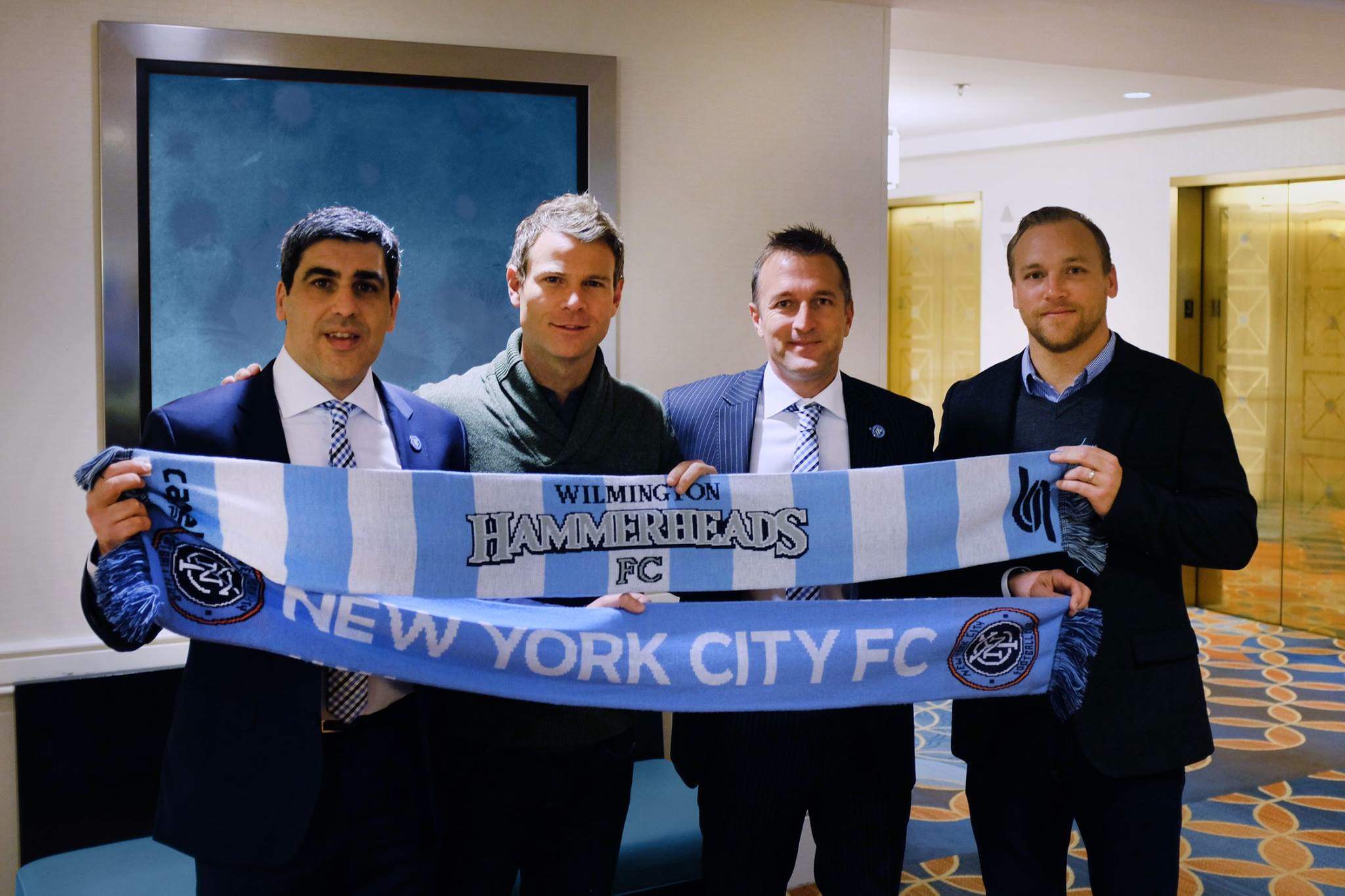 By DAN KARELL
As New York City FC gets their inaugural MLS season underway, they'll be sending some of their young stars down to Wilmington, North Carolina, for extra seasoning.
NYCFC announced on Friday that they have agreed to a one-year partnership with the Wilmington Hammerheads of USL Pro. The agreement will allow coaches from both teams to attend and observe training sessions, and NYCFC will likely loan players to Wilmington this season.
"We are proud to announce our affiliation with Wilmington Hammerheads," NYCFC sporting director Claudio Reyna said in a statement. "We have the opportunity here to develop a strong partnership for the mutual benefit of both clubs, including sharing technical and soccer experience."
The Hammerheads partnered with Toronto FC last season, but Toronto is launching its own USL Pro side this year.
————
What do you think of this news? Do you see NYCFC starting their own USL Pro team next year?
Share your thoughts below.