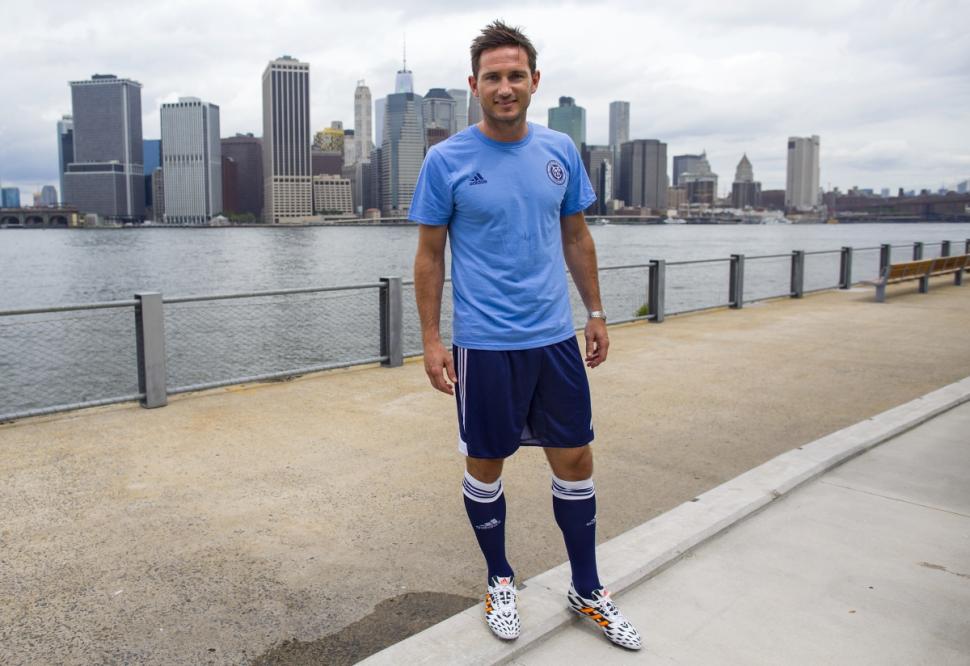 By CAITLIN MURRAY
New York City FC says they have signed Frank Lampard — again.
It sounds like a bit of deja vu, but this time, the announcement that Lampard is on contract with NYCFC should be for real.
The Associated Press reported Saturday that this week NYCFC finally signed Lampard to play in New York City next season. The two-year contract will start in July, midway through the Major League Soccer season after the English Premier League wraps up.
The New York Times also reported late Friday that the club's sporting director, Claudio Reyna, said Lampard signed an MLS contract this week.
The announcement follows an embarrassing few days for NYCFC where it was revealed their highly touted two-year Designated Player contract to have Lampard play in MLS didn't exist.
NYCFC said back in July that they signed Lampard and he would go "on loan" to Manchester City, which turned out to be false — Lampard had always been signed with the English club, which is the parent club of NYCFC.
The Premier League revealed the true nature of Lampard's status by announcing earlier this week that NYCFC had no standing agreements with the Englishman. NYCFC later admitted they had mischaracterized Lampard's contract with City Football Group and it was an "error" to say Lampard was on loan with Manchester City.
With Lampard inking a deal directly with MLS, that should put an end to the Lampard saga — for now, at least. Lampard, for his part, has said his intention was always to join NYCFC next season.
——
What do you think of these reports? Glad to see Lampard's status is finally clear? Think this announcement will be enough to quell criticism?
Share your thoughts below.