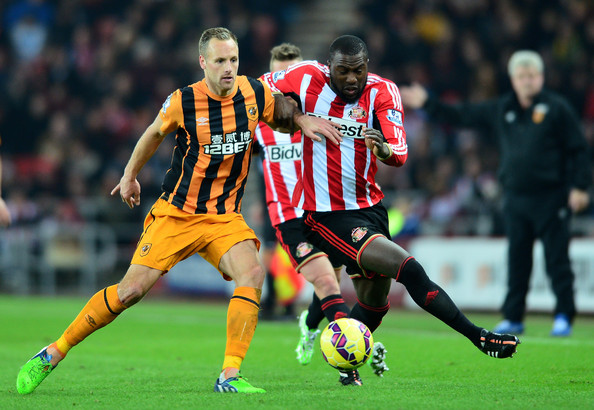 By DAN KARELL
Jozy Altidore's desperate search for a new club could take him back to the USA.
Sources have confirmed to SBI that Altidore and his agent Lyle Yorks are in discussions with MLS over a possible return ahead of the 2015 season. Three teams have entered the Altidore sweepstakes: the Portland Timbers, Toronto FC, and his former club, the New York Red Bulls. ESPN's Taylor Twellman first reported the development on Wednesday.
Altidore, 25, has started just twice in 11 English Premier League games this season, and it's an open secret that he's looking for a way out of Tyneside after a miserable 18 months with the club. Since joining in 2013, Altidore has managed to score just three goals in all competitions, and just one since last summer.
If Altidore returns to MLS, he would be the latest example of a key U.S. Men's National Team player ditching Europe and returning to MLS, following in the footsteps of Clint Dempsey, Michael Bradley, and more recently Jermaine Jones.
————
What do you think of this news? Do you see Altidore returning to MLS this offseason? Which of the three teams do you think would be the best fit? Should he move to a different country instead?
Share your thoughts below.