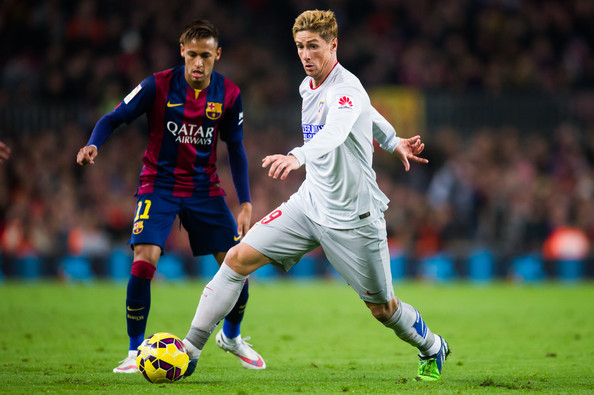 By RYAN TOLMICH
Barcelona were able to escape the opening leg of the Copa del Rey quarter finals in possession of a 1-0 lead over Atletico Madrid, but Lionel Messi and co. will be in a battle to maintain that advantage in Wednesday's second leg at Vicente Calderon Stadium.
The Catalan club enter Wednesday on a six-game win-streak, which includes last week's opening leg victory as well as a 3-1 league triumph over last season's league winners. Having not conceded in four games, Barca will now have to content with in-form Atleti striker Antoine Griezmann, who scored twice this past weekend as Atleti topped Ray Vallecano, 3-1.
In the African Cup of Nations, Group D maintains the potential of being settled by drawing lots as each of the four games to this point have ended in identical 1-1 draws. Perennial powerhouses Cameroon and Ivory Coast will matchup while Guinea takes on Mali, as yet another set of identical results will see the luck of the draw determine advancement to the knockout stages
If you will be watching today's games, feel free to share your thoughts, opinions and some play-by-play in the comments section below.
Enjoy today's action (Today's soccer TV schedule after the jump):
1:00 p.m. – beIN SPorts USA – Cameroon vs. Ivory Coast
1:00 p.m. – beIN Sports Connect – Guinea vs. Mali
2:45 p.m. – beIN Sports Connect – Parma vs Juventus
3:00 p.m. – beIN Sports USA – Atletico Madrid vs. Barcelona
6:00 p.m. – Fox Sports 1 – Chile vs. USMNT
7:55 p.m. – Univision Deportes – Tiburones De Veracruz vs. Altamira FC
8:00 p.m. – ESPN3 – Nexaca vs. Club Tijuana
9:55 p.m. – Univision Deportes – Dorados vs. Chivas de Guadalajara
10:00 p.m. – ESPN Deportes – Toluca vs. Merida