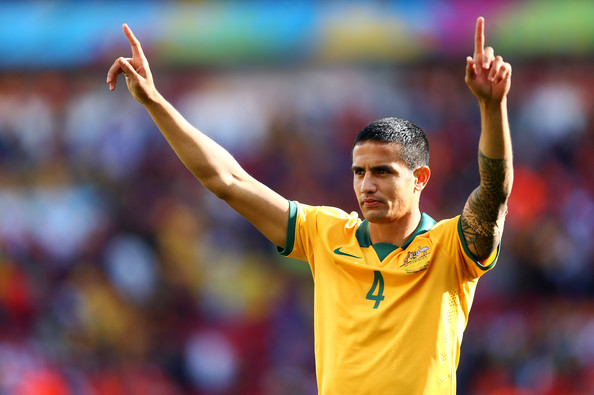 By FRANCO PANIZO
Tim Cahill's next career move will take him far and wide from New York, but he is not headed home just yet.
Cahill has confirmed early Monday reports, announcing that he is set to move to Chinese Super League side Shanghai Shenhua. Cahill said he had offers from clubs in England, Spain and the Middle East, but thought that heading to China was the best situation for him at this time.
The 35-year-old Australian international signed with Shanghai on a free transfer just days after helping his country capture the Asian Cup, and a mere hours after he officially agreed to part ways with the New York Red Bulls. Cahill had fallen out of favor at the MLS club in 2014 and was linked for months with a move home, but told Fox Sports that no official offers came during the last two months.
Before finalizing his move to China, Cahill said he had been in discussions with his former Everton manager David Moyes about potentially suiting up for the Scotsman's La Liga side, Real Sociedad. Cahill also weighed his next career move with former Red Bulls teammate Thierry Henry.
Shanghai Shenhua is no stranger to signing big-name international players. The Blue Devils, which finished in ninth place last year in the 16-team Chinese league, have previously employed Didier Drogba and Nicolas Anelka.
—–
What do you think of Tim Cahill's move to Shanhai Shenhua? Shocked that he isn't heading to an Australian club? Would he have been a good fit for Moyes' Real Sociedad side?
Share your thoughts below.