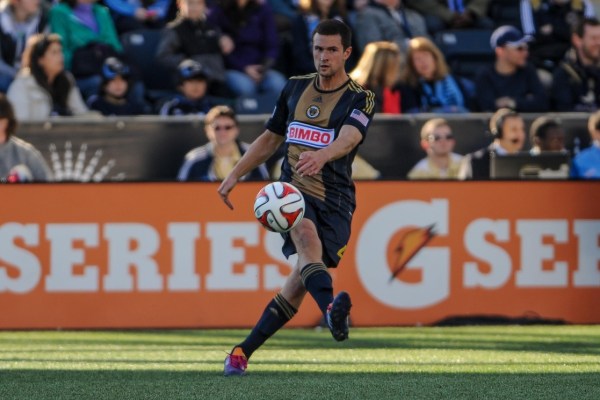 Photo by John Geliebter/USA TODAY Sports
By RYAN TOLMICH
MLS veterans Austin Berry and Nana Attakora have seen their time with the New York Cosmos come to an end.
Sources told SBI Sunday that Berry and Attakora have left the Cosmos and will not be signed, a development that came just before the Cosmos' preseason trip to Hong Kong.
The pair were both in attendance last week as trialists as the Cosmos kicked off their preseason preparations, with Berry being eyed on a potential loan from the Philadelphia Union.
Attakora was most recently a part of D.C. United in 2014, but the Canadian's best seasons came as a member of Toronto FC where he made 56 appearances in five seasons. The 25-year-old defender has made nine appearances for Canada.
Berry was named 2012 MLS Rookie of the Year after starting 28 games and scoring three goals for the Chicago Fire. The defender was acquired by the Union last February and made six appearances in 2014.
The news of the duo's departures comes in the wake of the Cosmos' addition of defender Samuel Caceres, who joins the club on-loan from Argentina's Nuevo Chicago. Caceres, who made 12 appearances for the Buenos Aires club, has spent his entire career in Argentina.
The Cosmos are currently in Hong Kong ahead of a friendly with the South China Football Team in for Feb. 19's Lunar New Year AET Cup.