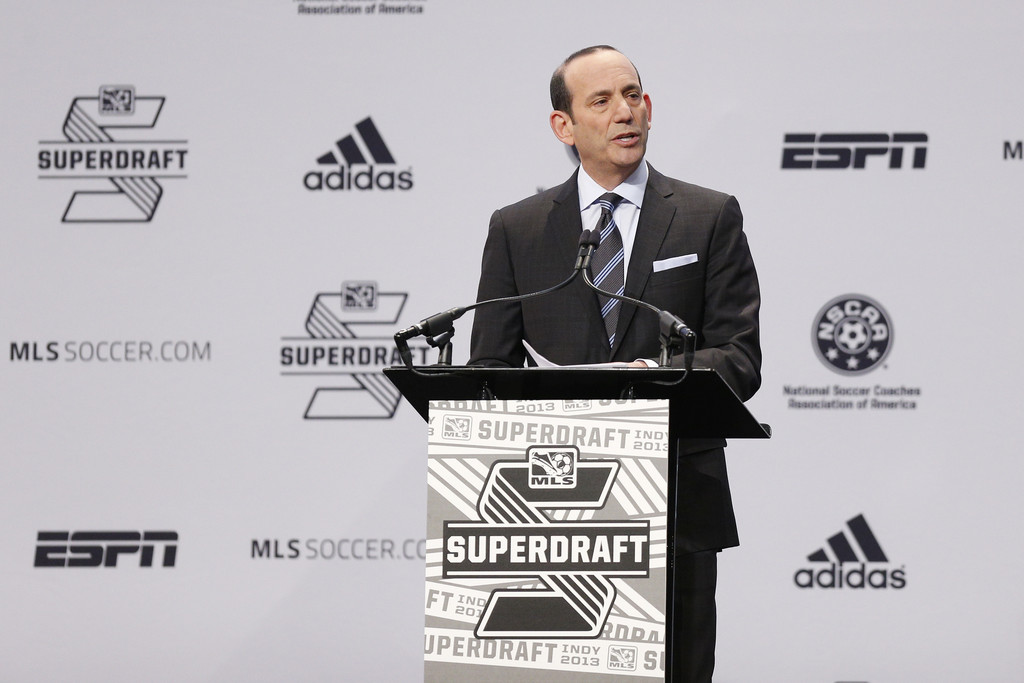 By CAITLIN MURRAY
When Don Garber spoke at a sports conference in Boston on Friday, the top question on tap was unsurprisingly about ongoing negotiations with the Major League Soccer players union. And Garber unsurprisingly had little to add to what has been said publicly already — he remains hopeful the upcoming season will start on time.
But Garber, the league's commissioner, also hinted that MLS could see other changes in the future — if he gets his way — as he wants to position the league on the cutting edge in a sport that has resisted the introduction of new technologies.
"If I were king, we would have instant replay," Garber said at the MIT Sloan Sports Analytics Conference on Friday. "We would have cameras on our players. We would be putting them in our goalposts. We would be having microphones on our field. Our guys would be wearing GoPro cameras."
FIFA, the world's governing body of soccer, only introduced goal-line technology last year and FIFA president Sepp Blatter made it clear the move would not open the door for other technological enhancements, such as video replays for controversial calls.
The key demographic for MLS is young people — the people who have lived their whole lives surrounded by technology — and MLS would make an ideal testing ground for new ways to engage fans, Garber said.
"We would be doing a whole lot of stuff to be able to attract the attention of this new young audience that's connecting with us as their sport of choice," Garber said, as reported by the AP. "In order to do that, we have to engage with them in ways they are used to. Let us be the guinea pigs for just about anything these folks want to do."
On the subject of collective bargaining agreement negotiations between the league and the players union, Garber reiterated that talks are continuing with the help of a federal mediator.
"We had hoped that by now this would have been resolved," Garber said. "I'm hopeful. I believe, and I know I speak for our owners — nobody's looking for a work stoppage. We are prepared for it, but we're all hopeful that we are able to bang through these issues."
Negotiations took a break over Friday and Saturday, but will resume on Sunday, Garber said. The MLS 2015 season is scheduled to begin the upcoming Friday.
——-
What do you think of Garber's comments? Would you like to see MLS embrace new technologies that are seen more widely in other sports? Do you think new elements like instant replay would help or hurt the sport?
Share your thoughts below.