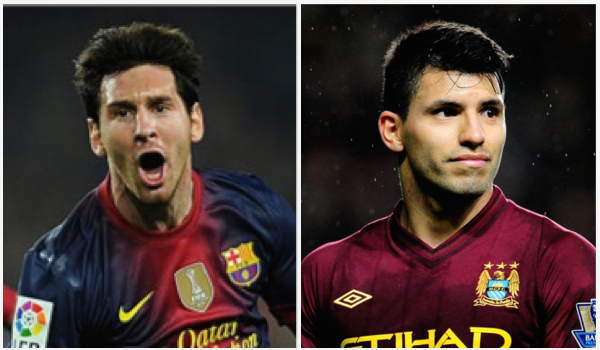 By IVES GALARCEP
Two of the most expensive teams in the world square off today as Barcelona travels to England to take on Manchester City in UEFA Champions League Round of 16 action (2:45pm, FOX Sports 1).
The English Premier League champions will look to exact revenge after being eliminated by Barcelona in last year's Champions League knockout rounds. Barcelona has aspirations of winning another trophy, but must knock off a very dangerous City side.
Today's Round of 16 doubleheader also includes another entertaining clash featuring Serie A champion Juventus against struggling German side Borussia Dortmund (2:45pm, FOX Sports 2). Jurgen Klopp's men have endured a rough domestic campaign, but have been much more formidable in Champions League play. They travel to Turin today looking to upset a strong Juve side.
SBI will be providing live commentary on today's match so please feel free to follow the action here. As always, you are welcome to share your own thoughts and opinions in the comments section below.
Enjoy the action (Today's live commentary is after the jump):
//