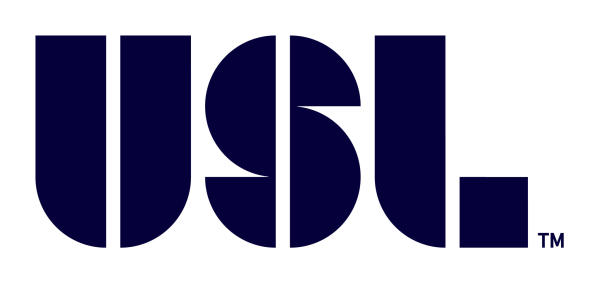 By AARON CRANFORD
Just like soccer in America, the popularity of USL is "rising" faster than ever, and they have introduced a new look to accompany their rising fanbase and number of competing clubs.
In an announcement made Tuesday morning, USL will follow in the footsteps of MLS and introduce a new look to accompany all of their new expansion sides. The league will now be officially known as USL instead of USL Pro, and like the new MLS logo, the new look offers fans and teams the opportunity to personalize the colors and geometric patterns inside the USL logo.
"The USL is a very different league now from the inception of USL Pro five years ago," USL said in their announcement. "The experience and quality of our clubs, our players and coaches, our front office executives and ownership groups has consistently increased each year."
"Putting the right structure in place and creating a sustainable economic model has enabled the league to create a solid foundation from which to drive forward in line with the explosive growth of our sport in North America."
The 2015 campaign is set to see the league introduce 13 new teams, seven of which will be directly run by MLS clubs. The influx of clubs has seen the league divide into two separate divisions for a 28 game regular season.
"Last season, USL clubs fielded 134 current and former MLS players, and since 2012, 19 USL-grown players have signed for MLS clubs," the league announced on their website.
"We are also proud to note that four MLS loan players with USL experience in 2014 were selected for the January 2015 U.S. Men's National Team camp (Steve Birnbaum, Jon Kempin, Oscar Sorto, Gyasi Zardes)."
USL also noted in their announcement that they intend to apply for division two status from U.S. Soccer. Currently the North American Soccer League is the only league with division two status.
The USL is set to kickoff the season on March 21st as Toronto FC II takes on the Charleston Battery while reigning champions Sacramento Republic FC take on Seattle Sounders 2.
——
What do you think of the new look and name? Are you excited about the USL Pro's announcement?
Share your thoughts in the comments below.