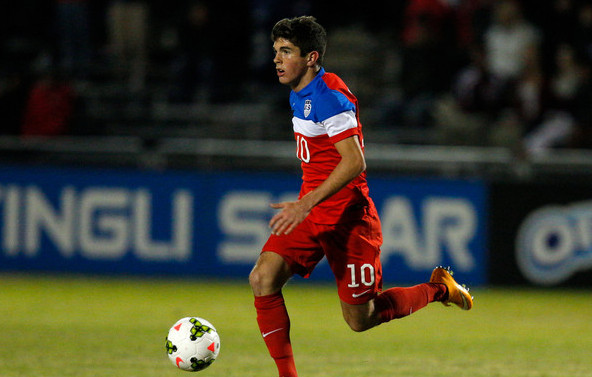 By RYAN TOLMICH
Christian Pulisic may be just 16 years old, but the American midfielder has already earned the praises of one of Europe's most highly-regarded managers.
Pulisic, who has recently featured with the U.S. Under-17 Men's National Team, was called into Borussia Dortmund's first team training this week. The midfielder, who is part of a highly-praised wave of the club's youth system, earned the praises of manager Jurgen Klopp following training this week.
"We were missing his position and that's why we called him up," Klopp said in a press conference. "He did a good job.
"Pulisic is part of that generation. He's a great footballer, an attacking midfielder. He can kick the ball around really well. And in a very intense training session with narrow spaces, he did not stand out in a negative way. This is a real sign of quality."
Currently, Pulisic is unable to participate in game action as he awaits his playing license from the German Football Association. Regardless, Klopp insists that he is going to bring Pulisic, and other youngsters like him, along slowly to maximize their development.
"That's important for their development," Klopp said. "That might not be possible everywhere — as you can see with [Martin] Odegaard [at Real Madrid]. But we will do all we can to allow the lads the time they need in spite of the great talent and the great quality they already have."
—
What do you think of Klopp's comments? What do you expect from Pulisic in the coming years?
Share your thoughts below.