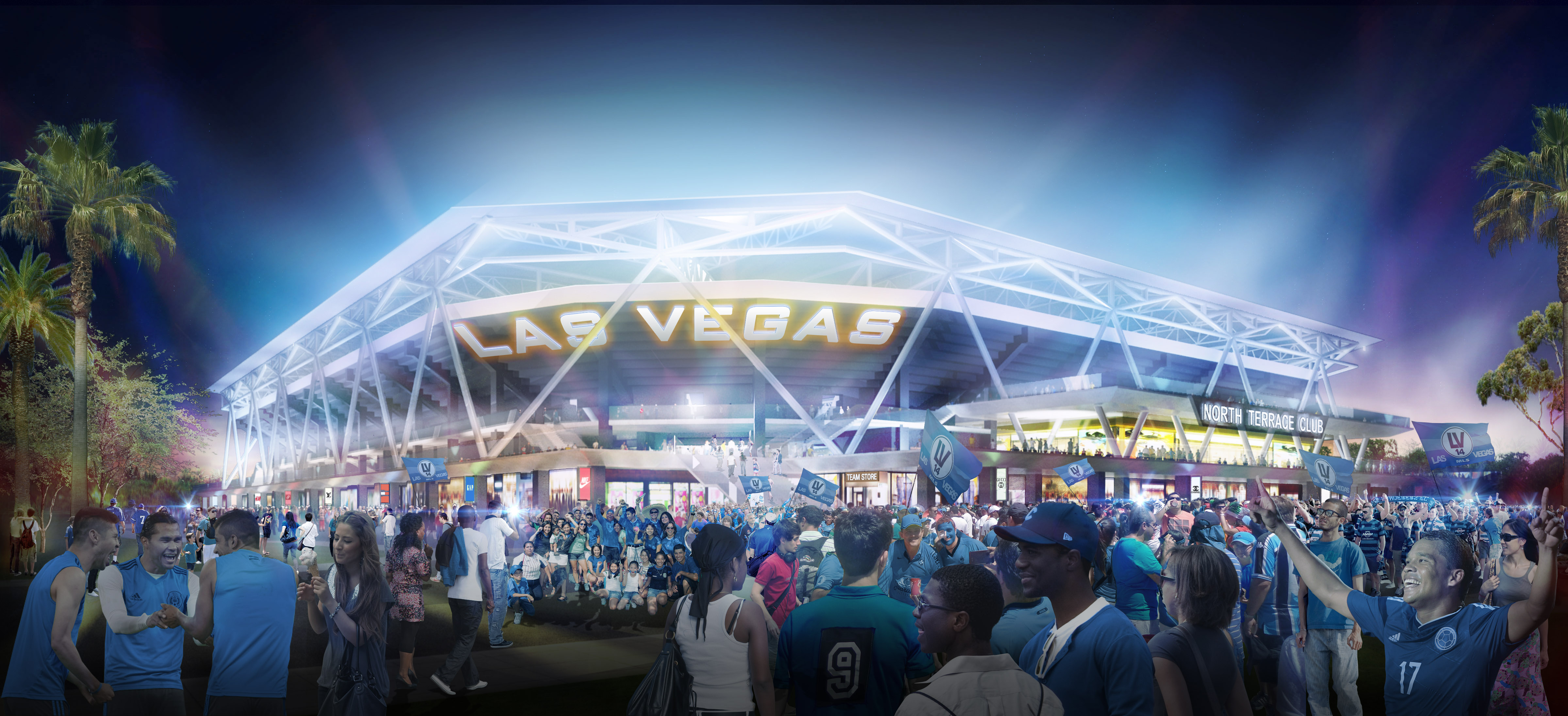 By CAITLIN MURRAY
Las Vegas will not be joining Major League Soccer any time soon.
MLS Commissioner Don Garber has notified Las Vegas mayor Carolyn Goodman that the city is no longer under consideration for one of the current expansion slots.
"Unfortunately, given the timing of our expansion roll out and the uncertainty as to when we might be able to move forward in Las Vegas, we are no longer considering Las Vegas as an expansion market until after 2018," Garber wrote in a letter sent Thursday.
The announcement comes as Las Vegas' city council was in the midst of a battle over how a proposed $200 million stadium would be financed. A key vote was set for next week on a plan for the city to contribute $56.5 million toward the project.
For her part, Goodman expressed disappointment in the decision, but she made it clear Las Vegas hopes to be reconsidered in the next round of expansion.
"Of course I am disappointed that the MLS did not select Las Vegas for an expansion team in the 2017 or 2018 seasons," she said in a statement. "I still believe our city would be the perfect location for a major league team, and I am saddened that we miss out on the opportunity to gain $450 million in downtown investment and job creation."
"A team coming here would have been the catalyst for other developments in the downtown. I hope the MLS will still consider Las Vegas for a team beyond 2018."
With the elimination of Las Vegas as an expansion team, the path becomes clearer for the remaining teams vying for one or two expansion spots.
USL's Sacramento Republic, NASL's San Antonio Scorpions, and one in Minneapolis – either through NASL's Minnesota United or the NFL's Minnesota Vikings – are still in the running for an MLS franchise.
Garber has announced plans to expand MLS to 24 franchises by the end of the decade, with Atlanta and Los Angeles already assured to have clubs and another in Miami guaranteed if David Beckham's ownership group is able to secure a suitable stadium project.
———
What do you think of this news? Would Las Vegas have been a good expansion city? Who is the favorite to get what appears to be the final unclaimed expansion slot?
Share your thoughts below.