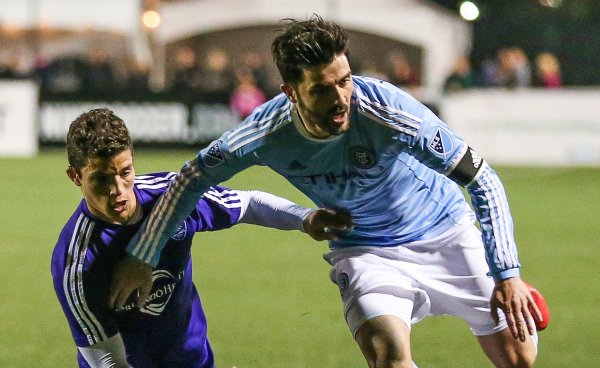 Photo by Jim Dedmon/USA TODAY Sports 
By IVES GALARCEP
The MLS preseason continues to roll on, and while the threat of a work stoppage is looming, the countdown to the start of the 2015  season rolls along.
Episode 192 of The SBI Show takes a look at the latest from MLS preseason, including some recent matches of note, such as Orlando City's clash with New York City FC and Sporting KC's win against Seattle.  We also discuss some recent Designated Player signings by Philadelphia and Colorado.
Co-host Garrett Cleverly and I also discuss the latest on the Americans Abroad front, including the most recent updates on the Julian Green saga at Hamburg, and we also talk about Jurgen Klinsmann's latest dual national recruit.
Give Episode 192 of The SBI Show a listen after the jump:
[soundcloud url="https://api.soundcloud.com/tracks/192602809″ params="color=ff5500&auto_play=false&hide_related=false&show_comments=true&show_user=true&show_reposts=false" width="100%" height='166′ iframe="true" /]
What did you think of the show? Like the idea of having the show be shorter, but more often? Think a longer show just once a week might make more sense?
Share your thoughts below.