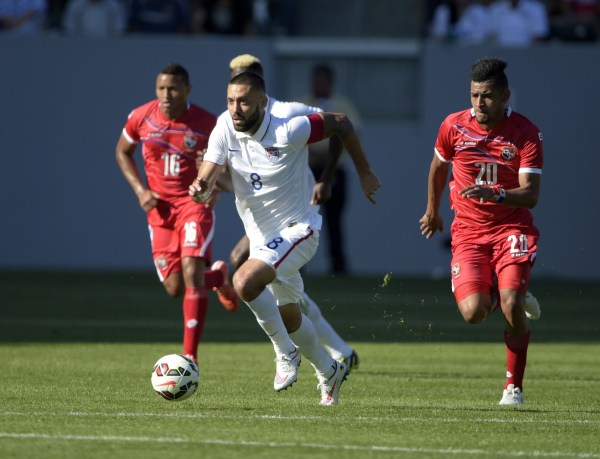 By IVES GALARCEP
The SBI Show is back after a short hiatus, and it returns with plenty to talk about, and some news to announce.
Episode 191 of The SBI Show takes a look back at the U.S. Men's National Team's 2-0 win against Panama, and discusses the outstanding performances of Michael Bradley and Gyasi Zardes. We also talk about Miguel Ibarra's first national team start, and Jermaine Jones' latest start in central defense for the U.S.
Co-host Garrett Cleverly and I also talk MLS labor talks, and also discuss Garrett's engagement, and much more.
Give Episode 191 of The SBI Show a listen after the jump:
[soundcloud url="https://api.soundcloud.com/tracks/190939346″ params="color=ff5500&auto_play=false&hide_related=false&show_comments=true&show_user=true&show_reposts=false" width="100%" height='166′ iframe="true" /]
What did you think of the show? Agree with our take on USA-Panama? See MLS players going on strike? Shocked at the news of Garrett's engagement?
Share your thoughts below.