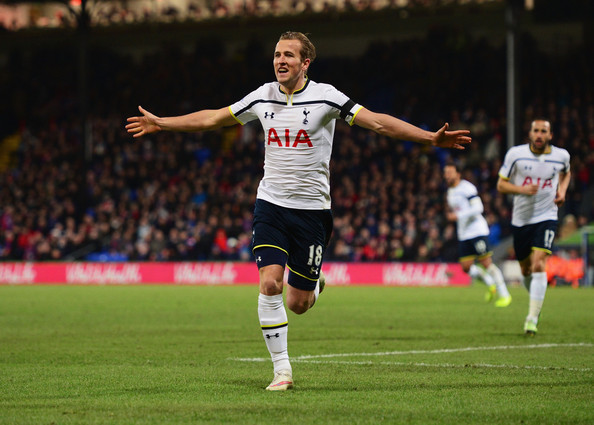 By RYAN TOLMICH
Harry Kane has finally earned his chance to show his stuff on the international stage.
England manager Roy Hodgson said Thursday that he will call-up the Tottenham forward, who has scored 22 goals in all competitions this season.
"Is he worth a place in the squad? Of course he is," Hodgson said. "He certainly deserves a place in the squad as much as, say, Saido (Berahino) did in the last squad. I like to think I do show a certain degree of loyalty to players who have been playing for a while and who I know I can trust.
"But I also like to think that I'm prepared to give someone a chance when he's really showing with his current form he's worthy of a place. Harry has all the qualities you want in a center-forward."
Here are some more news and notes from Thursday evening:
COENTRAO OUT UNTIL MARCH
Fabio Coentrao has had a rough season for Real Madrid, and the club confirmed Thursday that it has just gotten even rougher.
Real Madrid announced Thursday that Coentrao is set to miss three weeks after picking up a calf injury in training this week.
"Following tests carried out on Fabio Coentrao by the Real Madrid Sanitas Medical Service, he has been diagnosed with a injury to the soleus muscle on his right leg," the club said. "His progress will be monitored."
Coentrao has started just three games for the club this season, one of which resulted in a red card. The other two came in losses to crosstown rivals Atletico Madrid, the most recent of which was a 4-0 thrashing.
NASRI UNIMPRESSED BY CHELSEA
Manchester City may be looking up the table at league leaders Chelsea, but don't expect Samir Nasri to sing the Blues praises any time soon.
The Manchester City midfielder says he is far from impressed with Chelsea's performances throughout the season. Nasri says that the two matchups between the teams have been in the favor of Manchester City and that he expects Jose Mourinho's squad to slip over the course of the season.
"I'm a big fan of Mourinho, but I am not impressed with his team, not at all," Nasri said."We have played them twice, one time with ten men – and we were better than them. Then we played them at the Bridge – and we were better than them. When I have seen some of their games, I don't think they are that fantastic – they are just strong, and have a good striker up front.
"For me they are not special at all, and I think they are going to make some mistakes. We just have to perform, to win our games, and see what's going to happen. This title will be like this until the end of the season. No-one will win the league ten games before the end of the season."
IBARBO RECOVERING FROM KNEE INJURY
Recently acquired forward Victor Ibarbo has yet to take the field for new club Roma, but the Colombian insists he is getting closer and closer.
Ibarbo says that his recovery is "going well" and has called on fans to continue the support of his new team, who currently sit seven points behind league leaders Juventus.
"My recovery is going well," Ibarbo said. "The only thing I was looking for was the 'ok' on my knee.
"Every Sunday, every game is worth three points. We ask the fans to get behind us, we have to take three points. We can get to the top, but to do that we have to be ourselves and improve our performance. The fans can give us a hand, everything will be easier if they're with us."