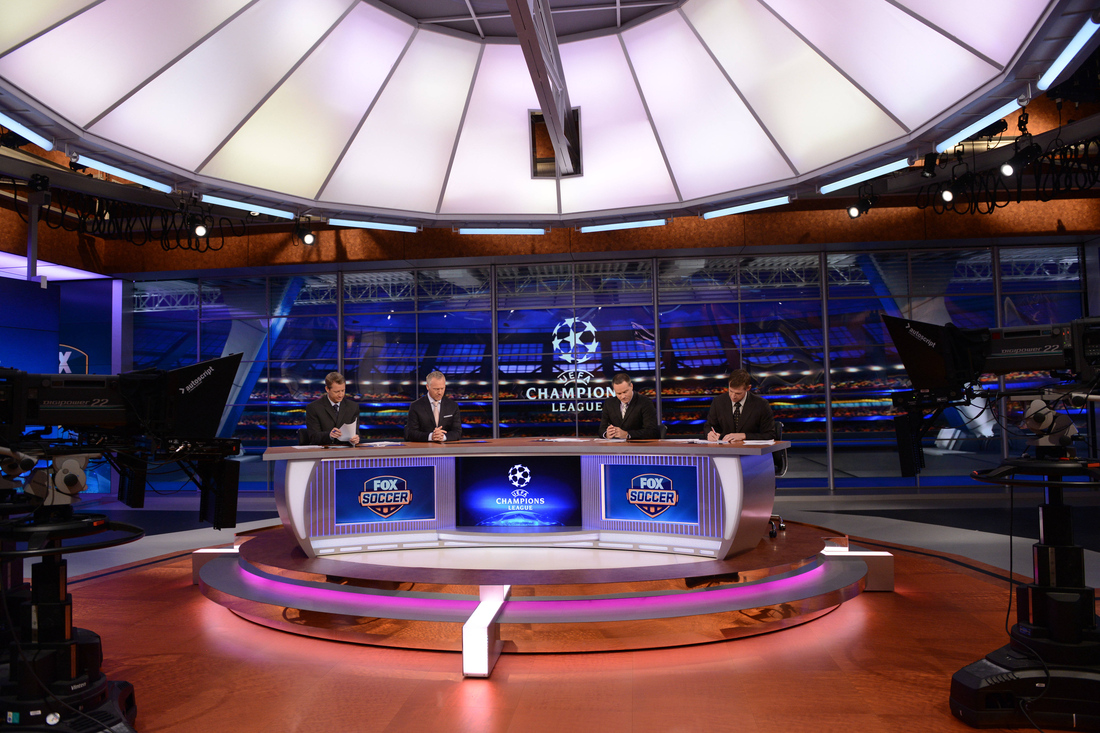 By CAITLIN MURRAY
FOX Sports' deal to broadcast the next couple World Cup tournaments got a bit sweeter on Thursday.
Without a new round of bidding, FIFA extended FOX's broadcast rights through to the 2026 men's World Cup. The previous deal that had been awarded after a round of bidding was through the 2022 World Cup.
"These agreements guarantee wide distribution for FIFA tournaments across the U.S. and Canada," said FIFA Director of TV Niclas Ericson in a statement. "Together, we will be able to further promote football in North America and build on the impressive interest shown by audiences in these major territories during the 2014 FIFA World Cup."
FOX beat out ESPN and other American broadcasters during bidding in 2011, with FOX reportedly putting up $425 million to take over coverage starting with the 2015 Women's World Cup and ending with the 2022 men's tournament.
With the broadcast rights, which now extend to 2026, FOX will air both the men's and women's World Cups, plus the under-20 and under-17 tournaments and the Confederations Cup.
Here are more of Thursday's worldwide news and notes:
CHELSEA, EVERTON FINED AS IVANOVIC CLEARED OF BITING
Chelsea's Branislav Ivanovic escaped punishment for grabbing and pushing his head into Everton's James McCarthy during a scuffle Wednesday, a gesture some speculated may have been an attempted bite.
But England's Football Association still doled out punishments Thursday, charging both clubs for "for failing to ensure their players conducted themselves in an orderly fashion and/or refrained from provocative behaviour."
Both clubs will have until Tuesday to respond to the charges if they wish to appeal.
The FA's three-man review panel of former referees did not find Ivanovic's conduct "worthy of a dismissal," the FA said. In the 86th minute of play, Ivanovic had grabbed McCarthy around the neck and pushed his head into McCarthy's shoulder.
HAZARD EXTENDS CHELSEA DEAL
Eden Hazard is now tied to Chelsea through 2020, the club announced Thursday.
The 24-year-old striker has signed a five-and-a-half year deal and manager Jose Mourinho said last week he was expecting the Belgian international to stick around.
"I am very happy to sign a new contract with Chelsea," Hazard said in a statement. "Since I came here in 2012 I have always felt good and the club has been very supportive to me. The manager has helped me improve a lot, the fans have been fantastic and I have an amazing understanding with my team-mates."
Chealsea's Player of the Year, Hazard has continued to be a force within the team this season, scoring 13 goals in 36 appearances.
SIMONSEN HANDED BAN FOR MATCH BETTING
Rangers goalkeeper Steve Simonsen has been suspended for betting on soccer matches.
The 35-year-old has been handed a two-game ban after being convicted by an independent panel of betting on 55 matches.
The Scottish Football Association can appeal the decision, but the Rangers have said they will accept the decision.
None of matches that Simonsen placed bets on involved Rangers.
QPR EXTENDS RAMSEY'S MANAGER POSITION
QPR's interim manager will get to stick around a bit longer. Coach Chris Ramsey has been given the top job until the end of the season, the club announced Thursday.
Ramsey, 52, had been put in charge after Harry Redknapp quit earlier this month to have knee surgery.
He had previously made it clear he was keen to replace Redknapp, telling reporters: "If you got offered the chance to coach a Premier League team you would jump at the chance."
Ramsey, a former England U-20 manager, joined Rangers' coaching staff last year after a long stint heading up player development at Tottenham Hotspur's academy.
RUIZ MOVE TO LEVANTE COLLAPSES
Bryan Ruiz isn't going anywhere. The forward will stay with Fulham after a proposed loan switch to Spanish side Levante fell apart.
Fulham said they had completed necessary paperwork to send Ruiz to Levante before the Spanish transfer window closed at the end of January, but FIFA denied the request.
"It's obviously very disappointing for the player and Levante. It's a situation that we can unfortunately do nothing about," said Fulham coach Kit Symons.
Ruiz joined Fullham in 2011 for a reported $16.3 million from FC Twente and is out of contract with Fulham this summer.
———
What do you think of FOX getting another World Cup from FIFA? Do you think Ivanovic should have been punished for Wednesday's incident?
Share your thoughts below.