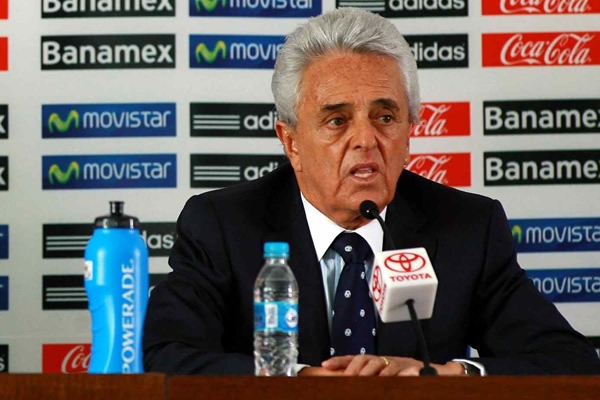 By RYAN TOLMICH
San Antonio's efforts to become the latest of MLS's expansion franchises has received a major backer, one from outside the borders of the United States.
The San Antonio Express-News reported Thursday that Mexican Football Federation president Justino Compean has written to MLS commissioner Don Garber to advocate for expansion into San Antonio. Compean, who oversees Mexico's national team, also sent copies of his letter to San Antonio Scorpions owner Gordon Hartman and members of the San Antonio City Council.
"The city has the infrastructure, resources and diversity that makes San Antonio the ideal place for MLS expansion," Compean wrote, according to the San Antonio Express-News . "I am very pleased that these local leaders have initiated the effort to bring professional soccer to San Antonio and I look forward to having them as my partner."
The league has plans to expand to 24 teams by 2020, with 20 teams set for play as of 2015. Miami, Los Angeles and Atlanta account for three of the open slots currently set for expansion, while San Antonio, Minnesota and Sacramento have been battling for the 24th and final spot.
As of 2015, the city is represented by the NASL's Scorpions, who captured last season's Soccer Bowl title.
—
What do you think of Compean's comments? Do you expect San Antonio to join the MLS ranks in the near future?
Share your thoughts below.