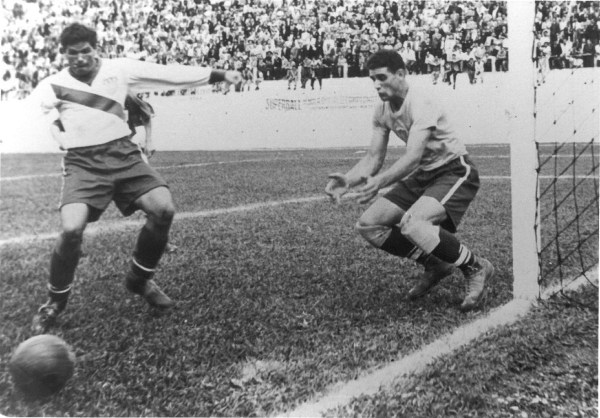 By MATT STYPULKOSKI
Frank Borghi, the U.S. Men's National Team's goalkeeper in its famous 1-0 win over England at the 1950 World Cup, has died at the age of 89.
Borghi was inducted into the U.S. Soccer Hall of Fame, along with the rest his 1950 World Cup teammates, in 1976. The St. Louis native made nine international appearances for the U.S. between 1949-54. He was also a two-time Lamar Hunt U.S. Open Cup winner.
The historic win over England was retold in the 2005 movie, "The Game of Their Lives." In the film, Borghi was played by Gerard Butler.
Prior to becoming a soccer player, Borghi spent time playing as a catcher in the St. Louis Cardinals' farm system. He was named to the St. Louis Sports Hall of Fame in 2011.