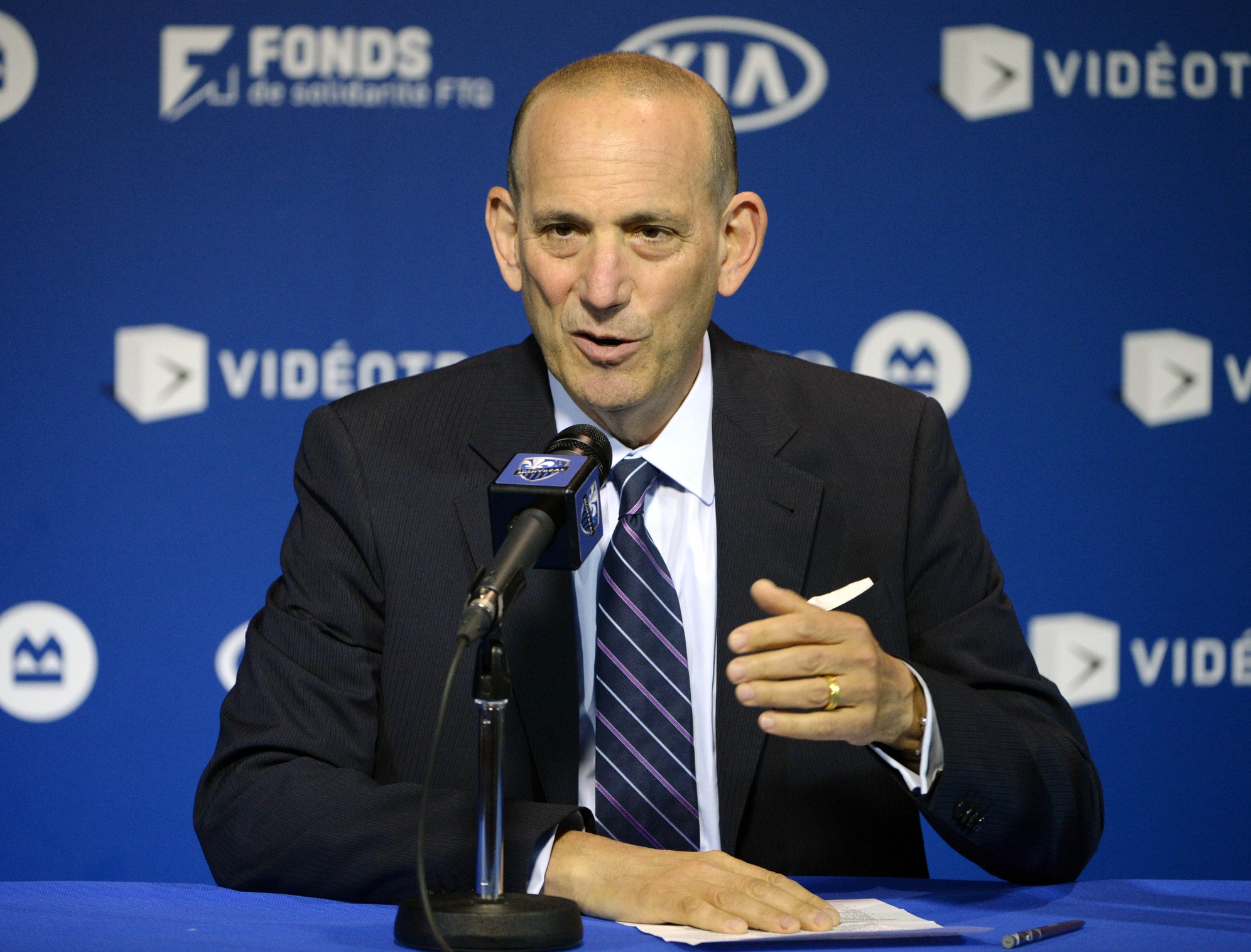 By CAITLIN MURRAY
With one month until the Major League Soccer season is scheduled to begin, it's clear collective bargaining agreement talks between the league and the players union could be going better.
MLS Commissioner Don Garber admitted to the Orlando Sentinel on Thursday night that there is still plenty of work to do to avoid a work stoppage and said federal mediators may need to be called in.
"The best thing I can say now with four weeks or so before the start of the season is we've got a lot of work to do and we're committed to spending the time needed to reach an agreement," Garber told reporters on Thursday. "We'll get help from federal mediation if that's necessary and we're hopeful that we'll be able to solve our differences."
The current CBA expired last week and if a new one isn't in place before the season begins, a lockout or player strike seems inevitable — and with the two sides' very different stances on free agency, it certainly seems possible a CBA won't be ready next month.
While player compensation has been a key talking point, the major sticking point has remained player free agency. Last week, MLS Players Union executive director Bob Foose put it in very simple terms — if free agency isn't part of the deal, then "that makes it impossible to get a deal done."
In his comments Thursday, Garber hinted that free agency is a non-starter because owners invested in MLS as a single-entity system, which means no bidding between clubs for players.
"Our system is one that our owners fought hard to protect, it's one that they bought into, particularly the new owners who have bought into the league, and that's that our owners will not bid against each other for player services," Garber said. "And that's a key aspect of our entire system. We fully understand the players' position on this issue. We're going to try to work hard together to resolve, or to reach an agreement, and we've got some time to try to do so."
Asked about the possibility of a work stoppage, Garber said he was "neither optimistic nor pessimistic," but added that everyone at the negotiation table wanted what is best for the league.
"These negotiations are never easy, that's just the nature of CBA negotiations and labor overall, so this doesn't surprise me in any way," Garber said of a possible work stoppage delaying the season. "I'm not afraid of it, I know our owners aren't afraid of it and I don't believe our players are afraid of it."
——–
What do you make of Garber's comments? Should the league hold on to its single-entity system or move toward free agency? Do you see a strike happening?
Share your thoughts below.