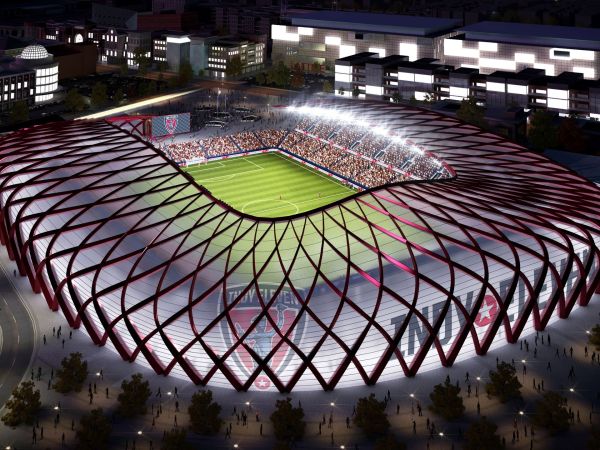 By FRANCO PANIZO
Indy Eleven's stadium dream is still alive and well.
Indy Eleven received good news on Wednesday, as the Indiana House voted in favor of the bill proposing the construction of a 18,500-seat stadium in downtown Indianapolis. The vote passed with a 73-21 count.
"Indy Eleven appreciates the time that members of the House put forth to consider the merits of House Bill 1273, and we're pleased to have such momentum as we turn our focus to the Senate," said Indy Eleven president and general manager Peter Wilt in a statement. "We also thank the legions of soccer fans from around Indiana who have reached out to support our efforts to build a permanent home for the fastest growing sport in the nation."
The Senate will have to vote on the projected $82 million stadium next, and some of its members have already expressed the need to address other things before the stadium can be given a go.
"I don't get too excited over it, but at the same time, I haven't delved into it too deeply this year," Senate president Pro Temper David Long told IndyStar.com. "We're really focused on funding our priorities. Those have to come first. If the soccer stadium makes fiscal sense, we'll certainly consider it. … That's an additional issue that might have to wait … and even then, I don't know where it would go."
—
What do you make of this development?
Share your thoughts below.