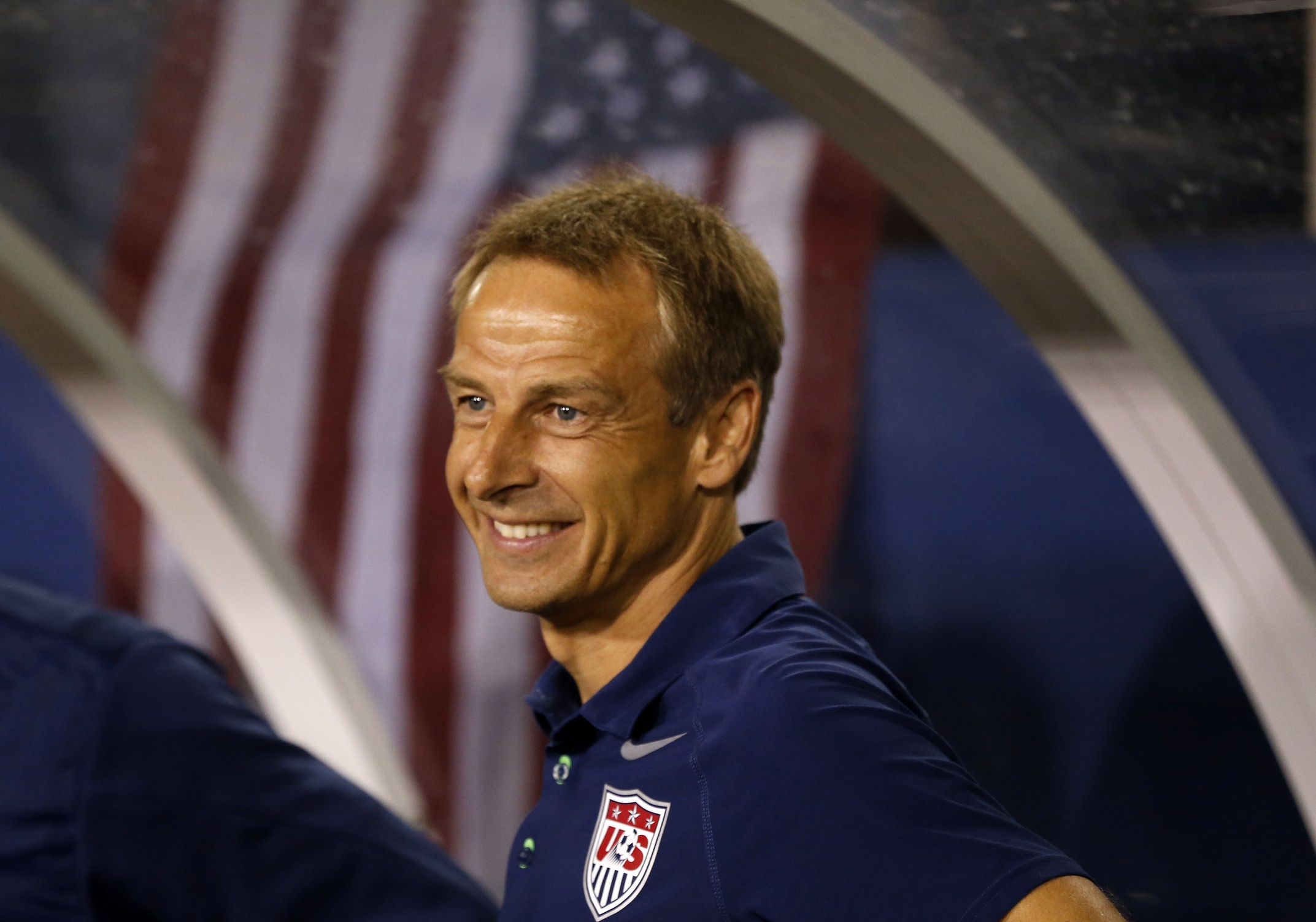 By CAITLIN MURRAY
When Aston Villa coach Paul Lambert was fired earlier this week, the rumor mill immediately began speculating Jurgen Klinsmann could be a possible replacement. But the U.S. Men's National Team coach is happy where he is already, according to a new ESPNFC report.
Klinsmann's name had been making the rounds along with former Tottenham coach Tim Sherwood as candidates to head the beleaguered English Premier League club, but Klinsmann isn't interested.
According to unnamed sources, Klinsmann, who previously lived in England while playing for Spurs, is settled with his life in the U.S. and is looking forward to building for the 2018 World Cup.
The ESPNFC report also suggests that Klinsmann may be wary of taking over a side that has been struggling so late in the season, especially if an ownership change is a possibility for the club. Villa owner Randy Lerner put the club up for sale last year.
Villa has been having a rough go of it as of late. Over the weekend, they Villa lost 2-0 to Hull City, moving Hull out of the relegation zone and dropping Villa to the bottom three of the Premier League table.
By Wednesday, the club announced it has "parted company" with Lambert, adding that they would "announce a new manager in due course." The club said first-team coach Scott Marshall and goalkeeping coach Andy Marshall would continue to manage the team in the interim.
Klinsmann, a former coach for Bayern Munich, joined the USMNT as coach in 2011.