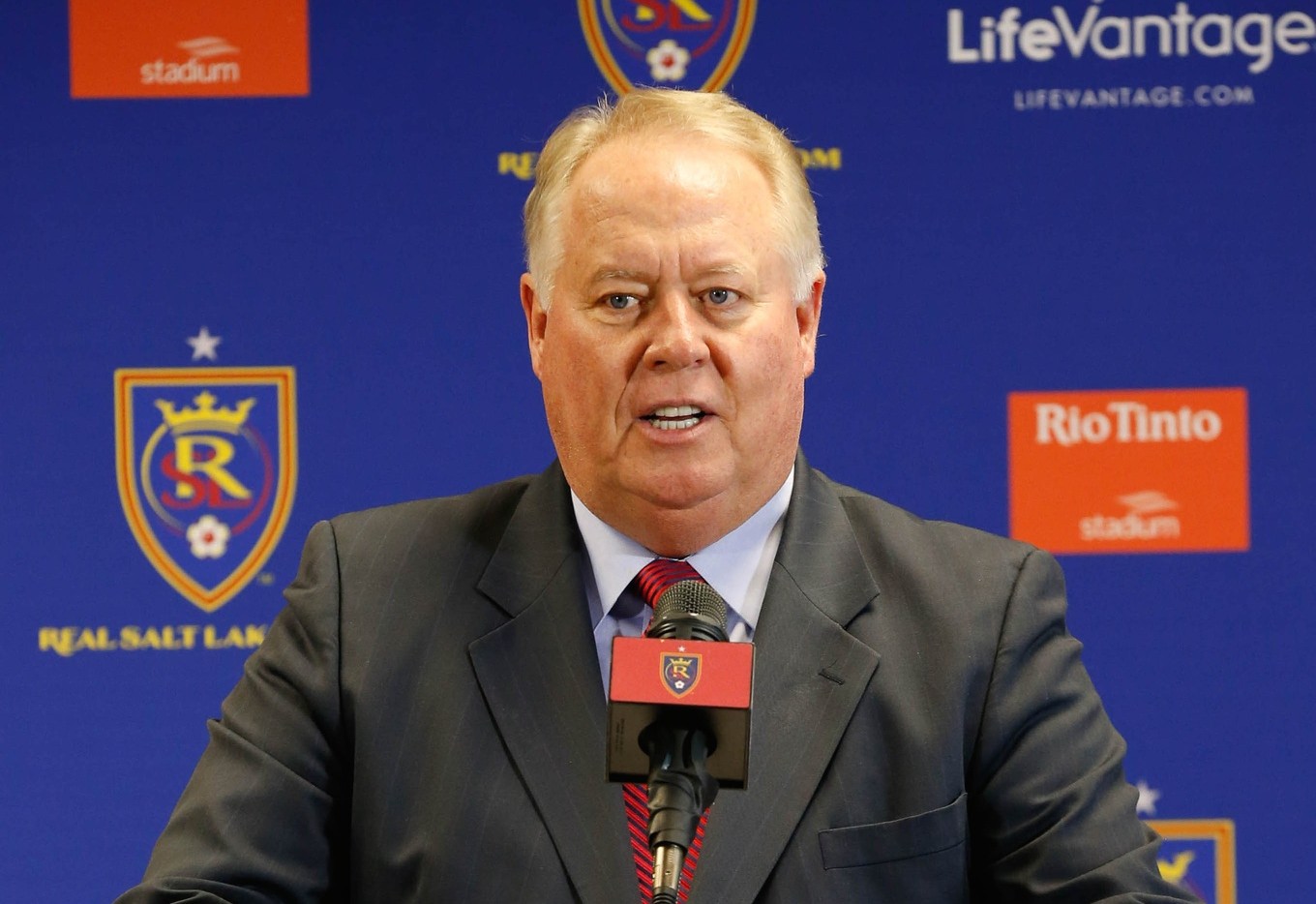 Photo by Chris Nicoll/USA Today Sports
By DAN KARELL
Major League Soccer did not take kindly to what Real Salt Lake owner Dell Loy Hansen had to say earlier this week.
The league announced on Friday that they've fined Hansen an undisclosed amount for saying that the MLS players demanding free agency was a "go-nowhere conversation."
"The comments made by Mr. Hansen are not permitted under the League's Constitution," MLS Commissioner Don Garber said in a statement. "We are engaged in constructive negotiations with our players and such comments are not appropriate nor helpful to the negotiations."
On Wednesday, Hansen was a guest on ESPN 700 in Salt Lake City, a station he owns, to discuss RSL and the ongoing collective bargaining negotiations. While on the show, he labeled any discussion of MLS having free agency as a waste of time.
"There's some great agreement that everyone can reach, but every time I read, 'We're going to work on free agency,' well, that's kind of one of those real waste-of-time conversations," Hansen said. "I think everyone's very intense on (agreeing to a deal). I know that the league and the owners are seriously looking at that."
Hansen later added: "I think there's some really fair offers that have come from the league. The perennial issue is, 'We want free agency,' but that can't exist where everyone's employed by the same employer. How do you have free agency when you're going to go talk to yourself at the next employer?
"That's not going to change. That's a go-nowhere conversation. When you look at all the owners, they've all been in pro basketball, football, baseball, and that was the one thing they all vowed they'd never do is go through that again."
———-
What do you think of this news? Do you agree with the league's decision? Surprised that Hansen spoke out?
Share your thoughts below.