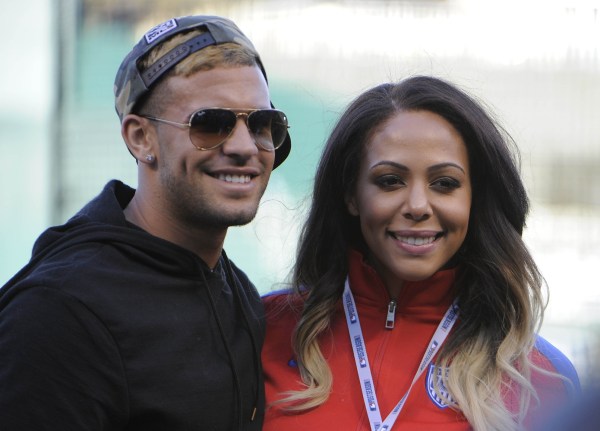 Photo by John Rieger/USA Today Sports
By RYAN TOLMICH
Valentine's Day seemed like the right time for Dom Dwyer and Sydney Leroux to make a major announcement.
The couple announced Saturday that they were married in a small ceremony back in January. The pair opted to delay revealing the news until Valentine's Day, which also corresponds with the duo's numbers of two and 14.
"Juggling our careers and relationship is very difficult, which is why we decided to wed privately in January," Dwyer and Leroux told People Magazine. "We wanted to announce our marriage at an appropriate time when we were together and at a time that suited our families. We also wanted to make sure that we told all of our close friends and teammates before we announced it publicly."
Dwyer and Leroux began dating last year and announced their status as a couple in December.
The Sporting Kansas City forward broke onto the scene in 2014 by scoring 24 goals in 40 appearances. Leroux, meanwhile, is preparing for this summer's Women's World Cup, which will see the U.S. Women's National Team kickoff June 8 against Australia.
"We just bought a house in Kansas City and are planning on celebrating our marriage with close friends and family after the World Cup," the couple said. "We couldn't be happier and can't wait to start our lives together!"
—
What do you think of Dwyer and Leroux's marriage?
Share your thoughts below.