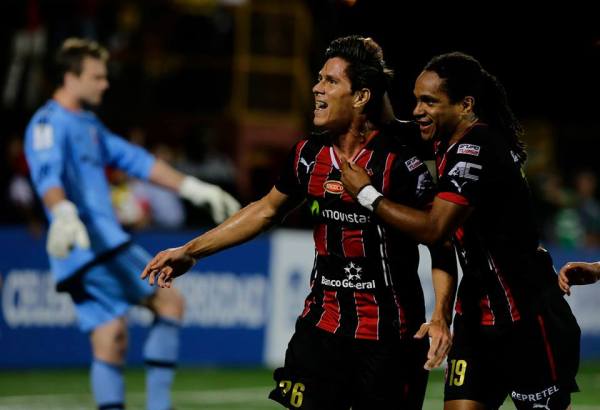 By RYAN TOLMICH
Entering Thursday's action in preseason form, D.C. United was always going to be a bit behind the eight ball heading into the team's CONCACAF Champions League match with Alajuelense. However, Ben Olsen and co. could not have imagined things would have gone as poorly as they did.
D.C. United was undone by myriad mistakes, as the reigning Eastern Conference regular season champions fell, 5-2, in Costa Rica.
The disaster started virtually from the get-go, as the Costa Rican side put D.C. United on the back foot from the opening whistle. The pressure pushed D.C. United to crack in the 15th minute when goalkeeper Andrew Dykstra conceded a penalty and picked up a yellow card for a foul in the box, allowing Alajuelense's Ariel Rodríguez to finish from the spot.
The hosts scored again seven minutes later through Jose Ortiz, before Fabian Espindola gave D.C. United hope with a headed finish just two minutes later.
That hope lasted all of two minutes, as Dykstra made another mistake, as the goalkeeper, starting for the injured Bill Hamid, spilled a cross into the path of Johan Venegas to make the score 3-1.
Ortiz added his second goal of the night early in the second half to push the score to 4-1, but D.C. United appeared to have a lifeline late after Steve Birnbaum added his first professional goal in the 88th minute.
However, D.C. United was once again snakebitten by yet another mistake, as Birnbaum himself provided Alajuelense with the fifth and final goal. The U.S. Men's National Team defender's giveaway paved the way for a finish from Jonathan McDonald, sealing the dominant victory for the Costa Ricans.
Despite picking up two normally-crucial away goals, D.C. United will need to win by at least three in the home leg at RFK Stadium, which is set for March 4.
—
What did you think of Thursday's result? Does D.C. United have any chance of coming back?
Share your thoughts below.