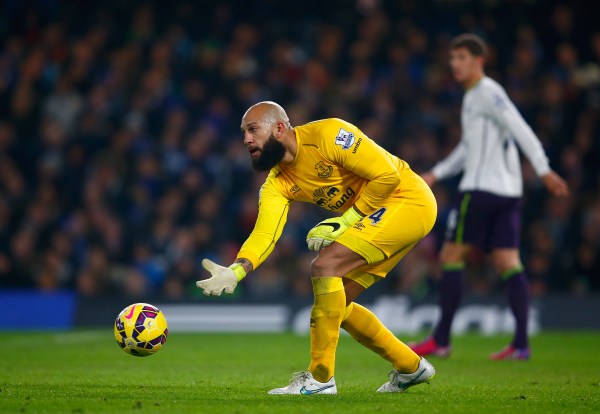 By RYAN TOLMICH
After nearly two months on the sideline, Tim Howard made a major impact for Everton on Wednesday, albeit in a loss.
Howard and Everton held on to a scoreless draw for 89 minutes Wednesday, but a late winner from Chelsea midfielder Willian earned the league leaders all three points with a victory at Stamford Bridge.
Howard, 35, played a major part in keeping Everton in the game, as Howard made a total of six saves on the afternoon. Howard's best save came in the 67th minute on a diving one-handed stop of eventual goalscorer Willian.
Howard, who is currently on hiatus from the U.S. Men's National Team, had been out of action since a defeat to Stoke back in December. Goalkeeper Joe Robles has spelled Howard in his absence and preserved clean sheets in the past three.
Everton now face 11 days off, as Howard and co. return to action Feb. 22 against Leicester City.
—
What did you think of Howard's return? How do you see Everton faring for the rest of the season?
Share your thoughts below.