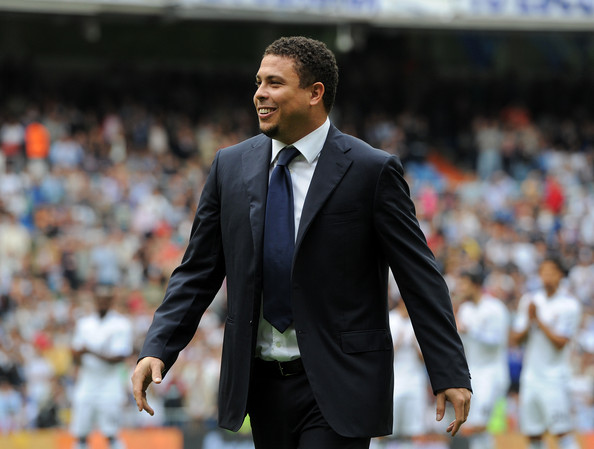 By MATT STYPULKOSKI
Ronaldo is coming out of retirement to play for the Fort Lauderdale Strikers. It just may take a while for it to actually happen.
The Brazilian, who purchased a stake in the club in December, has not played in four years, but confirmed Tuesday he plans to return to the pitch as a player if the Strikers enter the post season.
"It's going to happen," Ronaldo told The Guardian. "I have already said so. But it's going to be a bit later, in the playoffs."
The NASL playoffs are hosting in November, when Ronaldo could return, assuming the Strikers qualify. Last season, Fort Lauderdale earned the fourth seed in the championship and advanced to the Soccer Bowl, before falling to the San Antonio Scorpions.
In the interim, Ronaldo will focus on getting fit. Since retiring, he has been known to struggle with his weight and the striker went so far as to appear on a Brazilian weight-loss TV show in 2012.
"For now, we are organizing it all, but I am going to have a [weight] goal," Ronaldo said.
——-
What do you think of this report? Think Ronaldo should come out of retirement and play in NASL? Will he still be able to contribute?
Share your thoughts below.