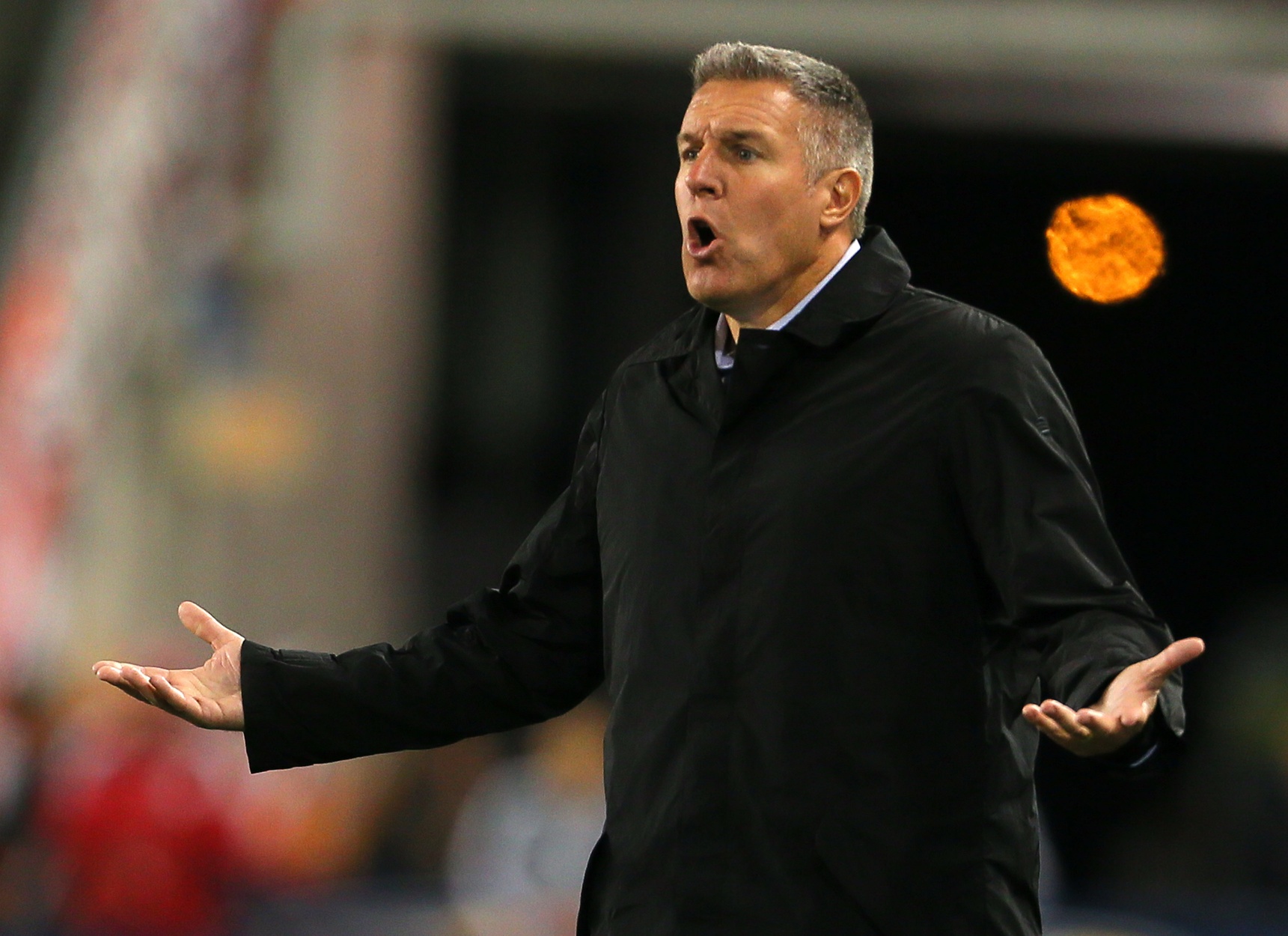 Photo by Adam Hunger/USA Today Sports
By DAN KARELL
Two weeks after criticizing U.S. Men's National Team coach Jurgen Klinsmann for his comments on player fitness, Sporting Kansas City head coach Peter Vermes made comments that sound eerily similar to the very kind of stance he criticized Klinsmann for taking.
Honduran international midfielder Jorge Claros was cut by Sporting KC last Wednesday as the two sides agreed to mutually part ways. Vermes, who had waited for more than a year for Claros to be available in the first place to sign him, said in a conference call that Claros wasn't committed to working to achieve the team's ideal fitness level, and that Vermes wasn't willing to wait for him to get there after preseason.
"That wasn't his choice. That was our choice," Vermes told reporters. "He didn't come into camp fit, after being here for six months – knowing what we expect – and just wasn't good enough. We're not waiting around for someone who couldn't figure out what we're trying to do, and so it was time for him to move on because he wasn't the right fit for us."
The comments come just two weeks after Vermes told the Kansas City Star that Klinsmann's comments over a perceived lack of fitness of USMNT players in a recent preseason camp were "utterly ridiculous."
"To expect those guys to be in top form at a January camp — and I mean this — I think it's utterly ridiculous," Vermes told the KC Star. "Totally disagree with the comment. I have a lot of respect for Jurgen. Obviously he was a great player, and he's done tremendous things as a coach, as well. But that doesn't mean every time someone opens their mouth, they're right. And I completely disagree."
What do you think of these comments? Think Vermes sounded a bit hypocritical in his comments? Think the situations are too different to draw a comparison? Eager to hear Klinsmann's reaction to Vermes' comments?
Share your thoughts below.