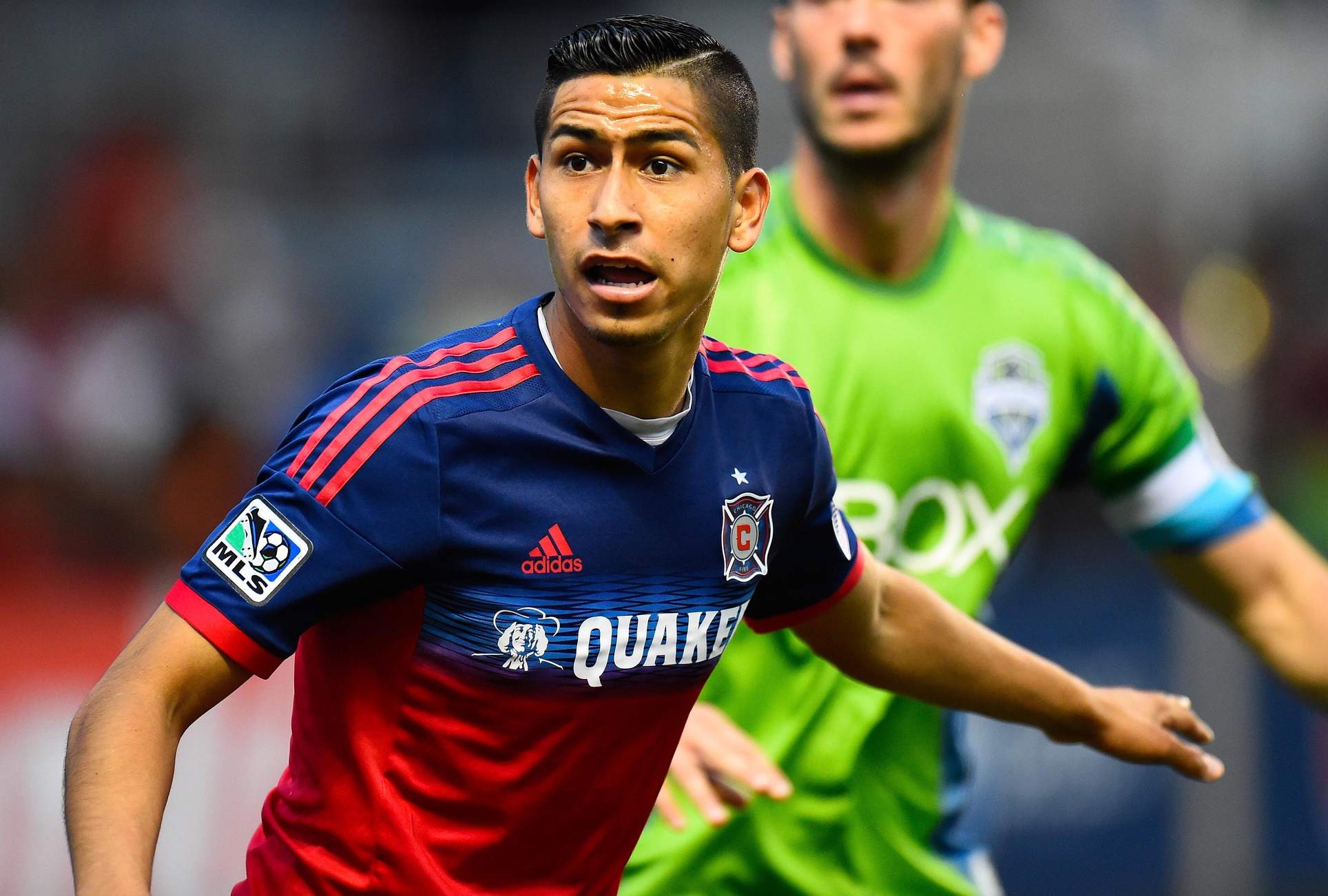 Photo by Mike Dinovo/USA Today Sports
By DAN KARELL
Coming off a frustrating stint with the Chicago Fire in 2014, Benji Joya has found himself in soccer limbo.
With his contract out at Santos Laguna, the former U.S. Under-20 Men's National Team midfielder has been on the trial circuit, trying to earn an MLS contract for the upcoming season. Following a brief stint with the Seattle Sounders, Joya has joined up with the Colorado Rapids in the hopes of securing a roster spot.
Sources told SBI though that if the Rapids don't offer the 21-year-old a contract, he has options else where. The sources said that there was interest from both the New England Revolution and D.C. United, as well as possible options in Colombia or Switzerland.
In the mean time, Joya is playing games for the Rapids. He featured in their 1-0 victory in the Desert Diamond Cup against FC Tucson, coming off the bench in the 64th minute.
Last season, Joya played just 12 times on loan with the Fire from Santos Laguna, scoring once. He also played five times for the Fire reserves, mostly during the second half of the season.
Joya was a big piece of the U.S. U-20s in 2013. Joya played nine times for the U-20s, scoring two goals and two assists, with one goal and two assists coming during the CONCACAF U-20 Championship in Mexico.
The San Jose, Calif. native is also in the running for the U.S. squad that could feature at the 2016 Summer Olympics in Rio de Janeiro.
———
What do you think of this news? Do you see the Rapids signing Joya? Which team would be the best fit for Joya?
Share your thoughts below.