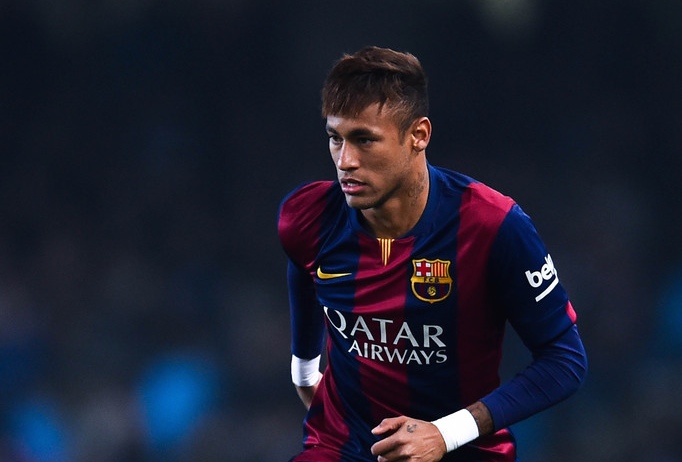 By DAN KARELL
Spanish Football League president Javier Tebas has jumped in to support Barcelona president Josep Maria Bartomeu after Bartomeu was charged with tax fraud.
Bartomeu is facing the wrath of the Spanish tax authorities over the Neymar transfer to Barcelona, but Tebas believes that the charges against Bartomeu don't hold up to the law.
"As a lawyer, I think that the writ has significant legal failings, because they are talking about income tax from 2014 and it can be paid up until 31st January 2015 before it's a crime," Tebas said, via Spanish publication Marca. "It seems a little hasty given that Barcelona have not been subjected to an inspection. I'm speaking as a lawyer and about the charges against Bartomeu, which are not the same as the case against Sandro Rosell," he said.
Tebas also backed Bartomeu against calls for the Barcelona president's resignation.
"No one has to resign over charges," Tebas said. "I'm involved in two legal proceedings. It's one thing to be charged and another for a trial to begin. If I speak to him, I'll tell him not to resign. That's my opinion as a lawyer and as president of the league I think that, fiscally, it's a highly debatable issue"
Barcelona originally announced that they had signed Neymar for a sum of €57 million, though it's since been revealed that the club has paid well over €100 million to Neymar's former club Santos, agents, others who owned Neymar's economic rights, and the Spanish tax authorities.
Here are some more news and notes from around the world:
PODOLSKI LEFT OFF INTER'S EUROPA LEAGUE SQUAD, SHAQIRI INCLUDED
Lukas Podolski has found himself the odd man out in Inter Milan's European plans.
Podolski, one of two high-profile signings in January along with Bayern Munich's Xherdan Shaqiri, was left off the team's Europa League knockout round squad, with Shaqiri instead getting the nod.
Due to UEFA regulations, Inter can make three squad changes in January, but the club could only add one player who had played in a separate UEFA competition, such as the UEFA Champions League. In this instance, it was between Podolski and Shaqiri, and the German international was left out.
VAN GAAL CHARGED FOR COMMENTS MADE AFTER FA CUP MATCH
Louis Van Gaal has found himself under the FA spotlight after remarks against the referee Chris Foy following Manchester United's FA Cup scoreless draw against Cambridge United.
The FA announced on Wednesday that it had charged Van Gaal for those very comments. Van Gaal has until 6 p.m. local time on Monday to respond.
"It is alleged that the Manchester United manager's comments allege and/or imply bias on the part of the match referee and/or bring the game into disrepute," an FA statement read.
On Jan. 23, Van Gaal said this about Chris Foy following the goalless draw with Cambridge. "Every aspect of a match is against us," Van Gaal told the Guardian newspaper in the UK. "We have to come here, the pitch isn't so good, that can influence that you can play in another style. The opponents always give a lot more than they normally give and defending is always easier than attacking. Then you have seen the referee – it's always the same. Everywhere I have coached these games, and I have coached them with other clubs, it's always the same."
Van Gaal didn't specify what he didn't like from Foy's performance.
QUICK KICKS
Gunshots were fired at the bus of Honduras side Real España while the team was returning home from San Pedro Sula. (REPORT)
Fiorentina's new on-loan winger Mohamed Salah has chosen to wear the number 74 in honor of the Port Said victims. (REPORT)
Everton have announced a new link with Australian A-League club Central Coast Mariners. (REPORT)
Greek striker Georgios Samaras has signed a €12 million contract with Saudi Arabia's Al-Hilal. (REPORT)
————-
What do you think of these reports? Do you see Bartomeu remaining president? Do you feel he should resign? Would you have selected Shaqiri over Podolski if you were Roberto Mancini?
Share your thoughts below.