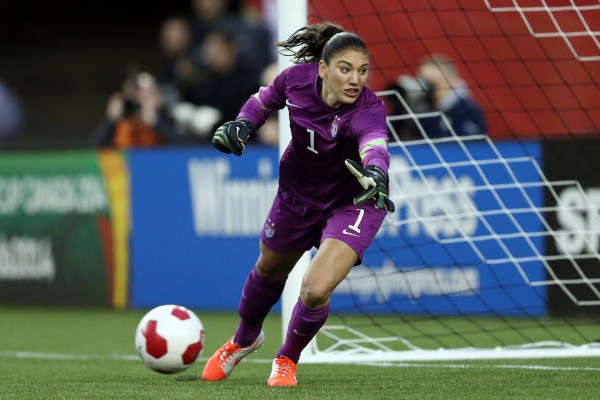 Photo by Bruce Fedyck/USA Today Sports
By FRANCO PANIZO
It was far from pretty, but the U.S. Women's National Team got the job done and the Algarve Cup final awaits.
The U.S. kept its dream of winning the tournament alive on Monday, finishing atop Group B following a scoreless draw with Iceland. The Americans finished group play with seven points, and will meet France in the championship game on March 11.
The match in Lagos, Portugal against Iceland was a gritty one, with both sides combining for 29 fouls. Iceland deployed a defensive strategy in the game, and it caused some difficulties for the U.S. in the attacking third.
Jill Ellis' side still managed to create several chances in the match, especially in the second half, but couldn't put any of them away. American goalkeeper Hope Solo also had to come up with a big save just before halftime to preserve her second straight shutout.
The U.S. (2-0-1) will now turn its sights towards France, who stands in the way of the Americans' 10th title in 22 Algarve Cups. France (3-0) handed the U.S. its lone loss of the year, defeating the Americans, 2-0, in a friendly.
The Algarve Cup final between the U.S. and France is set for Wednesday at noon ET, live on FOX Sports 1.
What do you think of how the USWNT's draw vs. Iceland? See the Americans beating France? What would you like to see Ellis change?
Share your thoughts below.