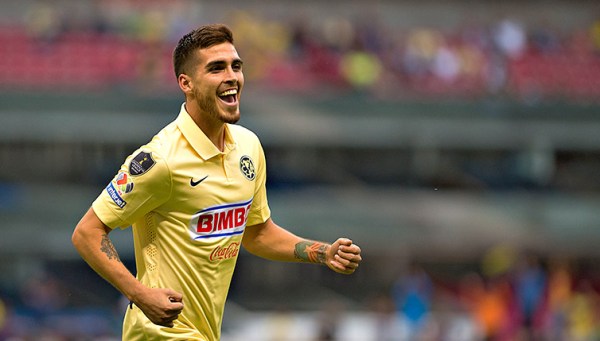 By AARON CRANFORD
Ventura Alvarado still has the option to play for Mexico or the United States, but he told ESPN FC on Friday that he's committed to representing the latter.
The Club America center back appeared for the U.S. Men's National Team late against Denmark on Wednesday, but the game only provisionally cap-tied the dual national. Alvarado could still choose to play for Mexico in the future if he were to be called in by Mexico head coach Miguel Herrera's side in the future, but the Liga MX starter has made decided where he wants to play.
"I want to stay here," Alvarado told ESPN FC. "I was happy to wear this jersey and I'm really motivated to be here and keep working. I'm looking forward to getting another call-up."
While Alvardo sounds more than content with the decision, it appears to go against some of the wishes of his friends and family.
"I was undecided, because my parents, they're Mexican," Alvarado said. "They wanted me to go with Mexico. My teammates at Club America, they all wanted me to wait for the Mexican national team."
Even with everyone around him urging him to play for Mexico and despite a pitch from Herrera, the 22-year-old Alvarado was confident in his decision to play for the U.S.
"When I talked to the coach, he said, 'I'll probably call you up,'" Alvarado said. "I told him, 'No, I want to go with the U.S.'"
Alvarado made his international debut Wednesday, coming off the bench and playing the final 10 minutes of the U.S.'s 3-2 loss to Denmark. He earned a yellow card in the match.
—–
What do you think about Alvarado's comments? Will this end Miguel Herrera's pursuit of the Liga MX defender? Hoping he gets a longer look against Switzerland?
Share your thoughts below.