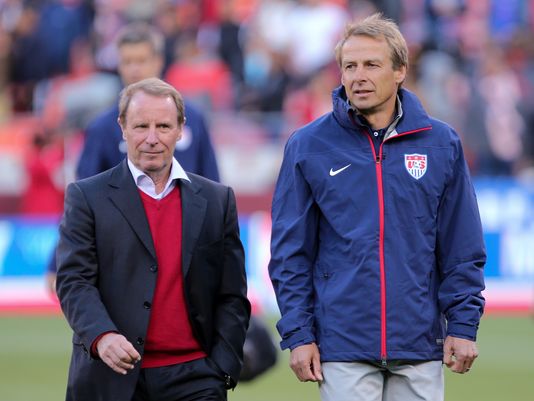 By RYAN TOLMICH
In the buildup to last summer's World Cup, Berti Vogts served his compatriot Jurgen Klinsmann as a special advisor to the U.S. Men's National Team. On Thursday, the 1974 World Cup winner's job was made a bit more permanent.
U.S. Soccer announced Thursday that Vogts has been appointed Technical Advisor to the U.S. Men's National Team. In his new role, Vogts will oversee the development of players in Europe while also focusing on development initiatives and education.
"We had a fantastic experience with Berti during the 2014 FIFA World Cup," said Klinsmann. "His knowledge and experience is a tremendous asset for us. With Andi Herzog having a big focus on qualifying the U-23 team for the Olympics in Rio de Janeiro, Berti will make an even more important contribution."
Prior to his role with U.S. Soccer,  Vogts most recently managed against the USMNT while in charge of Azerbaijan. Vogts is best known for his time as manager of Germany, which included Klinsmann, having claimed Euro 96 under his watch.
Vogts was brought in as a special advisor to the USMNT in the lead up to last summer's World Cup, but said he would be supporting his native Germany when the two matched up in the group stages.
—
What do you think of Vogts' appointment? How will his hire affect the USMNT?
Share your thoughts below.