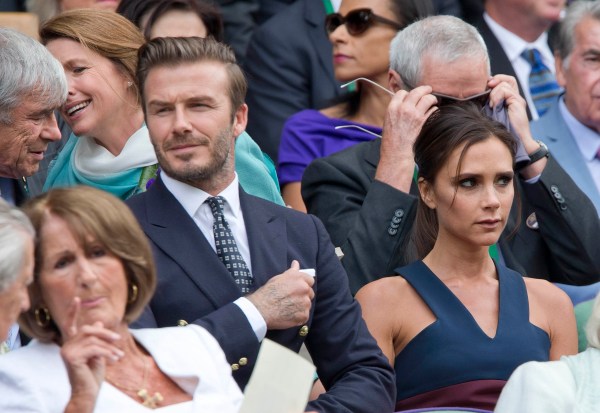 Photo by Susan Mullane/USA Today Sports
By FRANCO PANIZO
So much to do, so little time.
David Beckham may currently be in Miami, but do not expect to hear any announcements regarding his proposed MLS franchise to come this week. That's because the Miami Herald has cited an anonymous source that said Beckham is still in the process of finalizing his ownership group as well as the name of the club.
Finding a suitable location for a soccer stadium remains one of the top items on Beckham's to-do list, but the Englishman reportedly wants to be able to secure more financial backing first and is hoping to have some significant news "before summer."
"The narrative has centered around the stadium site, and that is a priority, but it is a bit of a red herring,'' the source told the Miami Herald. "The group has very big ambitions and big-picture decisions to make, so the reason this is taking so long is that they decided to take a step back from the stadium site issue and focus on what kind of football club we can be, how deep are our pockets, how much money can we spend?
"Will we be a rich stable club or a very rich club that attracts a (Cristiano) Ronaldo or a (Leo) Messi, the caliber of player that would really excite fans in Miami? Will we build a 20,000-seat stadium or can we afford 60,000? Public land or private? Will our academy be the envy of MLS or the envy of all of Latin America? We have to compete with (New York City FC) and the LA Galaxy, and the new Orlando team, and that requires deep pockets.''
The 39-year-old Beckham — whose ownership group already includes Bolivian billionaire Marcelo Claure and English entrepreneur Simon Fuller — has reportedly been seeking and talking to investors across the globe. He has, according to the anonymous source, had discussions with potential owners in Asia, Latin America and the Middle East.
"He is narrowing down the right partners, trying to find partners who share his vision and integrity," the source told the Miami Herald. "Once he knows how much money he has to spend, then he can start planning all the rest of it. That really has to come first.''
Beckham, who last year announced his plans to launch an expansion MLS franchise in Miami, needs to secure a stadium plan before the league grants him entry.
It was reported on Tuesday that he was open to building a stadium at a site near Marlins Park that local officials have preferred for a while now, but Beckham has not publicly commented on the location.
—–
Who should Beckham look to add to his ownership group? What should the Miami club be named? Think this is just a ploy to keep interest high?
Share your thoughts below.