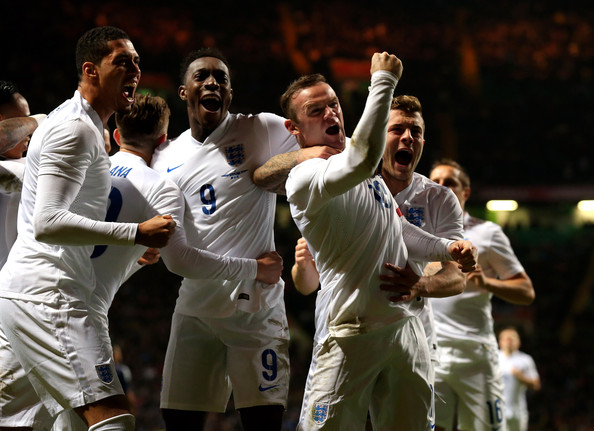 By AYDIN REYHAN
With domestic action taking a break in Europe this weekend, EURO 2016 qualifying is back underway with some tasty games to catch from Friday to Sunday.
England is a perfect four-for-four and will look to make that five straight wins when the Three Lions play host to Lithuania. Harry Kane has been on fire for Tottenham and has been rewarded for his efforts by coach Roy Hodgson with a call-up
The Netherlands sit in third with six points after their first three games, three points behind second-place Iceland and six behind the Czech Republic in first. Turkey has four points and will look to take advantage of the fact that the home side will be missing Arjen Robben as well as striker Robin van Persie.
Here is a breakdown of this weekend's Euro 2016 action:
GROUP A
The best game on paper pits the Netherlands, who won third place in the World Cup, against Turkey, who last made a semifinal back in EURO 2008 and World Cup 2002 before that. The last time two times these sides met ended 2-0 in favor of the Netherlands.
Kazakhstan sit in last with only one point gained from their opening four games. Their visitors, Iceland, won three of their four games including a 3-0 blanking against Turkey and a 2-1 win against the Netherlands, both on home soil. This is a game that is expected to be a wash for Iceland with former Tottenham midfielder Gylfi Sigurdsson leading the way.
Finally, hosts Czech Republic won all four of their matches thus far and are expected to be a perfect 5/5 when they host the fifth-placed side, Latvia, with only two points from their opening four games.
GROUP B
Israel are three-for-three thus far and will host Wales, a side led by the world's most expensive player, Gareth Bale. The hosts have a game in hand while the visitors sit right behind them with 8 points. If Israel wins this game, they not only open up a four-point gap but will also still have an extra game to be played.
Andorra are bottom of the table with no points after four games whereas their opponents, Bosnia, are right above them with two. Bosnia is expected to win this one easily as the hosts have not won a game since 2002, a 2-0 success against Albania. In addition, the Bosnians need the three points to play catch-up with Belgium, Cyprus, Wales and Israel.
Finally, Belgium has a game in hand but only has five points till this point. They can overlap their visitors, Cyprus, into third as they are only a point behind. If Wales loses in Israel, the can even bump up to second.
GROUP C
Spain are in second and will host Ukraine, who sit in third, as both have earned nine points up till now. The hosts have home-field advantage and more experience and recent success in this tournament (winning the last two editions), but the transition from veterans to youth is proving to be a bit more difficult than anticipated. However, this should be a game where they earn all three points, whether it be easy or not.
Leaders Slovakia are a perfect four-for-four and will play host to last-placed Luxembourg who should prove to be an easy win.
Finally, Fourth-placed Macedonia has three points and will host fifth-placed Belarus who has only one. This one is up in the air as either side is capable of winning this one. However, win, tie or lose, neither side is expected to make EURO 2016.
GROUP D
Georgia has three points entering the weekend whereas their opponents, World Champions Germany, have seven. If the Germans can win this one on the road, they could potentially jump to first.
The Scots are expected to hammer lowly Gibraltar who are participating in their first ever qualification tournament and having difficulty doing so. The hosts need this win to stay in the race for the top-two.
If Ireland wins, they could be tied for first with 10 points, but if the visitors, Poland, do, they will sit alone with 13. This one can go either way as both nations have quality players and coaches alike.
GROUP E
As previously stated, England is expected to win against Lithuania to go a perfect five-for-five. The new addition of youth should give them the spark needed to bring this talented side towards a new beginning of true international success for a nation that has been deprived for years.
Slovenia looks to stay in second by jumping up to nine points against San Marino who actually have a single point from their first four games. However, this is one where they are expected to leave with nothing as the hosts are superior in every way on the field.
Switzerland lost 2-0 at home to England last year on home ground and that truly hurt their pride and spot in the standings. Now, sitting in third with six points, they know they need to win games like this weekend's against Estonia this to get back towards track for a potential spot in second to automatically make the groups of Euro 2016.
GROUP F
Sitting in third with seven points, the Hungarians know that they are facing a team that is desperate to get back on track after earning only one point from their first four matches. Greece was the expected favorite to win this group with flying colors, but everything went wrong after coach Fernando Santos decided to depart to coach Portugal after the World Cup. Winning this one will boost their confidence right back up to where it was a year ago.
Northern Ireland have claimed nine points so far to move into second. A win against Finland will keep them there or even boost them up to first, depending on other results.
Finally, hosts Romania sit atop the group with 10 points, seven ahead of their visitors, the Faroe Islands. They are expected to win to stay top of the group, making it tougher for the other nations to catch up.
GROUP G
Liechtenstein has four points from their first four while the visitors, Austria, lead the group with 10. Scoring at home is possible as they have done so on many occasions, but the visitors would love to win this one to stay top of the group, at least four above the second-placed side.
Moldova has one point whereas their guests, Sweden, have six. Zlatan Ibrahimovic will look to lead his country closer to top spot or at the very least to stay in second for a guaranteed spot in the finals.
Finally, Montenegro sit fourth with five points whereas their opponents, Russia, sit a place above them with the same amount. This is going to be battle for third or potentially second (depending on what Sweden does), ensuring that there will be plenty on the line in this matchup
GROUP H
Bulgaria currently possess four points, a total of six behind their guests, Italy. Getting a result against a defensive-minded team is not impossible, but still highly unlikely for Bulgaria. The Italians are level on points with leaders Croatia, so winning this one will keep them on-pace at the very least.
Croatia sits in first with 10 points whereas the Norwegians are third with nine. The leaders are expected to win and protect their lead atop the group, but if their visitors rudely find a way to score one or two or even more, they can jump into pole position with 12.
In a battle between the group's lower sides, Azerbaijan takes on Malta. This a battle for second-to-last as the home team has no points while the Maltese has one. Winner clearly gets to move up a position but nothing more as neither side is expected to make a remarkable run to the top throughout the remainder of the qualifiers.
GROUP I
Cristiano Ronaldo's Portugal are in second with six points whereas the Serbians are in second-to-last with only one. The home side is expected to win, but if the visitors play a lot of defense and look to hit on the counter to exploit the attack-minded hosts, grabbing all three points is likely.
Albania sit in third with three points with their visitors, Armenia, have just one. The hosts can jump into second or even first with a win, but this one will not be that easy as both sides have weapons up top that can decide a game in seconds.
—
What are you thoughts about this weekend's games? Who do you see as Euro 2016 favorites?
Share your thoughts below.