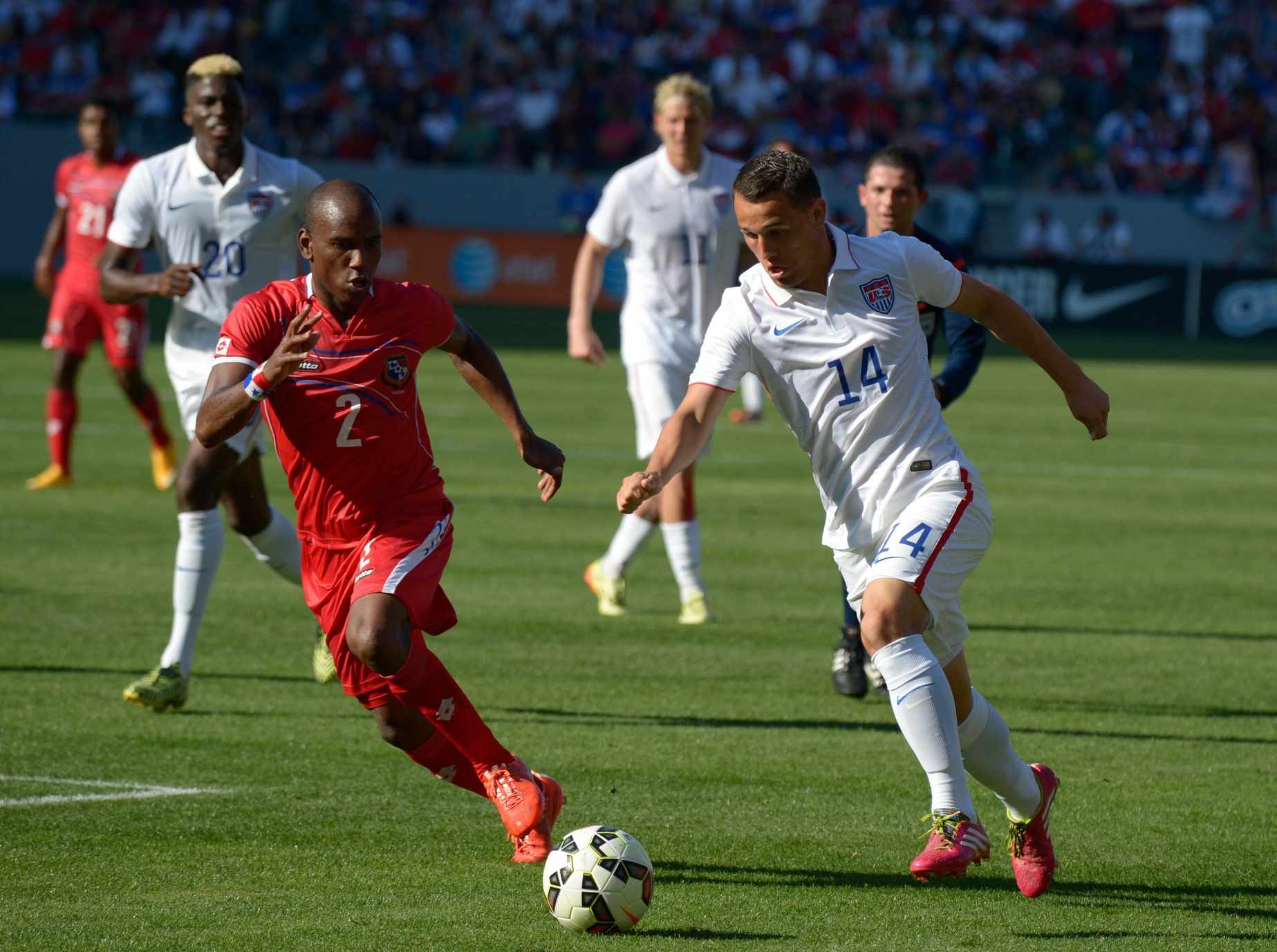 Photo by Kirby Lee/USA Today Sports
By DAN KARELL
The U.S. Men's National Team and U.S. Under-20 Men's National Team won't be the only U.S. international sides in action during the upcoming March FIFA dates.
According to the Orlando Sentinel, the U.S. Under-23 Men's National Team has lined up friendly matches at the end of this month against Bosnia and Herzegovina and Denmark. U.S. Soccer has not officially announced any friendly matches for the U-23s this year but the Denmark FA's website has their U-21 team hosting the U.S. on March 31, in a yet to be determined venue.
As such, it's expected that both friendly matches and a training camp will be taking place in Europe. U.S. Soccer did not immediately respond to a request for comment.
In January, U.S. Soccer announced that former Austrian international and USMNT assistant coach Andi Herzog will be the team's head coach. The USMNT is scheduled to face Denmark on March 25 and Switzerland on March 31.
It's unclear how many players would be available to be called up for the U-23s. Some possible call-ups from the U-20 side, such as Cameron Carter-Vickers, Rubio Rubin, or Emerson Hyndman may be in the United Kingdom as the U.S. U-20s are set to face England U-20s on March 29. Rubin and Hyndman could also be with the USMNT instead.
————
What do you think of this report? Do you like the U-23s setting up friendly matches ahead of qualifying? How do you see a possible U-23 team playing against European U-21 sides?
Share your thoughts below.