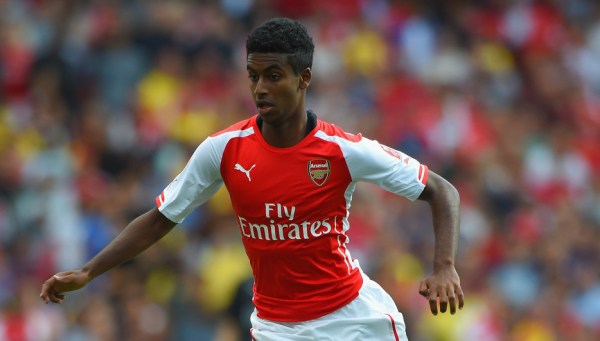 By RYAN TOLMICH
The process of uniting Gedion Zelalem with the U.S. Men's National Team continues to roll on, and head coach Jurgen Klinsmann couldn't be more excited for that process to reach its conclusion.
The 18-year-old forward is currently pursuing a waiver that would allow him to play for the USMNT, and U.S. Soccer spokesman Neil Buethe says the transaction remains "ongoing", according to Goal USA.
Zelalem, who is also eligible to represent Ethiopia and Germany, is the type of player that Klinsmann believes can step right in and contribute on the senior level.
"(Zelalem) is a special case. He's a special player," Klinsmann said according to Goal USA. "I think he's already at a level that he can definitely play on the senior team."
While he has to wait to formally introduce Zelalem as an eligible player, Klinsmann is looking forward to the prospect of welcoming Zelalem to the senior team once he is available for selection. The Arsenal product would be eligible to represent the U.S. on the youth level, but Klinsmann is hoping to call in Zelalem to the country's top unit in order to get a closer look at his ability and composure within the group.
"Definitely I would like to see him with me first," Klinsmann said. "I want to kind of see how he interacts with the whole group and what level he's in, and then for the next dates then (I am) totally open then to have him play with the U-23s or with (U.S. Under-20 coach Tab Ramos)."
—
What do you think of Klinsmann's comments? How would Zelalem fit in with the senior team?
Share your thought below.