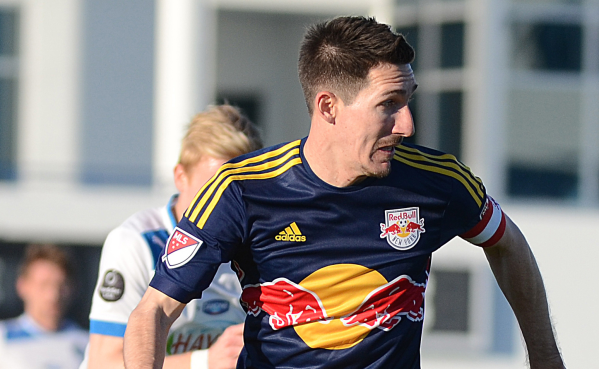 By IVES GALARCEP
Sacha Kljestan is back in Major League Soccer, and he is determined to play his way back into the U.S. Men's National Team picture.
The New York Red Bulls midfielder made it clear he plans to do his best to convince Jurgen Klinsmann to bring him back into the national team fold, telling Goal USA that a return to the U.S. team is a high priority for him.
"I always think about the national team. I still think I can help the national team in different ways," Kljestan told Goal USA. "Yes, it has been frustrating over the years, playing a lot of big games in the Champions League, playing in Champions League three times in a row, establishing myself in Europe as a consistent starter. I thought I did a lot of things to warrant maybe a few more chances with the national team, but it's out of my control.
"I'm doing everything I can possible to have the national team coach recognize my talent, to hopefully see that I can be an asset to his team," Kljestan said. "Obviously I hope to have a very good season in MLS and get recalled to the national team at some point in the next year.
"I'm just going to do my part and hope to force (Klinsmann's) hand to select me basically."
Give the Goal USA Kljestan story a read and let us know what you think about his situation. See him being able to help the USMNT? Think Klinsmann has been right to leave him out of the mix?
Share your thoughts below.