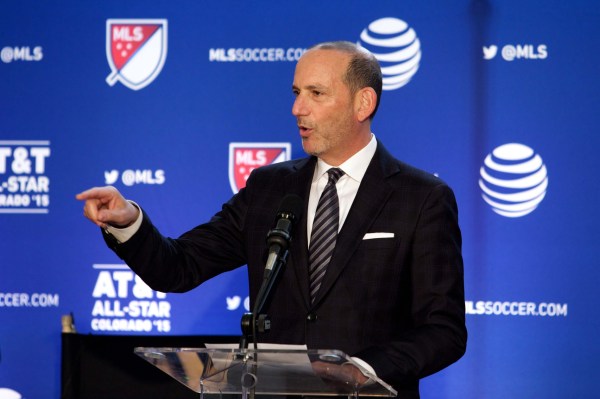 Photo by Isaiah J. Downing/USA Today Sports
By RYAN TOLMICH
The day has finally come: Minnesota is ready to be granted a spot in Major League Soccer.
MLS announced Monday that the league will hold a press conference in Minnesota on Wednesday with commissioner Don Garber and Minnesota United owner Bill McGuire scheduled to be in attendance. The event will to take place at Target Field, home of Major League Baseball's Minnesota Twins, who are partners with the soccer franchise.
Monday's announcement comes just one week after the league confirmed that there had been "advanced discussions" with the Minnesota United ownership group.
Minnesota United, which was founded in 2010, currently plays in the NASL and won the league's championship in 2011.
MLS has previously set a target of 24 teams by the end of the decade, and with Minnesota securing the 23rd slot, that leaves one remaining slot up for grabs in the near future. Miami, Sacramento and San Antonio are all in contention for that 24th slot.
With 20 teams currently in play, Minnesota will join Los Angeles, Atlanta and Miami as teams with announced expansion plans.
—
What do you think of the upcoming announcement? How will Minnesota fare as an MLS market?
Share your thoughts below.