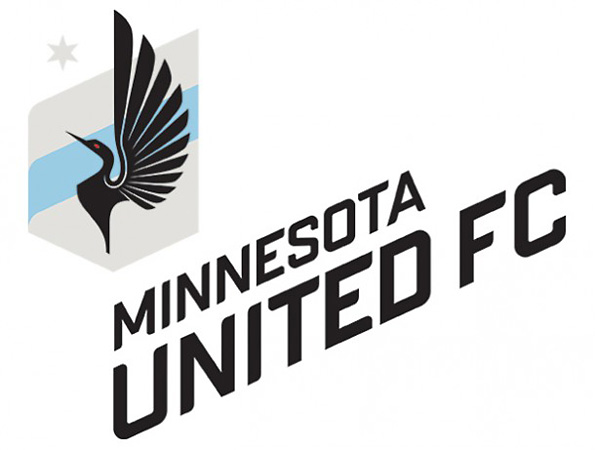 By AARON CRANFORD
Major League Soccer is ready to award an MLS expansion team to the owners of NASL side Minnesota United on Wednesday, but not everybody is wanting to help the latest addition succeed.
As reported by the Minneapolis Star Tribune on Sunday, Minnesota Vikings executives, who were competing with Minnesota United for franchise rights to the Minneapolis market, are "twisting arms" to prevent the construction of a soccer-specific stadium for the current NASL side.
"The idea was that, thus discouraged, the MLS would zero in on awarding the expansion franchise to the Wilfs, and it would play in the new dome," the Minneapolis Star Tribune stated.
Vikings executives Mark and Zygi Wilf, the president and principal owner of the NFL team, reportedly have "a loyal pal" in Senator Thomas Bakk.
Bakk reportedly phoned MLS Commissioner Don Garber before MLS made a final decision and told Garber that Minnesota United "would not receive a dime's worth of assistance from the state" if they were selected in favor of the NFL team's bid.
Here are some more MLS notes to close out your Tuesday:
HERZOG TURNED DOWN BY VILLARREAL, CALLS IN RSL DEFENDER BOYD OKWUONU

With the 2016 Olympics on the horizon, call-ups to the U.S. Men's Under-23 National Team are more important than ever, yet Los Angeles Galaxy midfielder Jose Villarreal rejected the invitation.
Los Angeles Galaxy Insider reports that the Galaxy midfielder turned down an offer to join the U-23 side from head coach Andi Herzog in favor of helping his club against D.C. United Saturday.
"I spoke to Bruce and said that I just wanted to stay and work with the team because [international call-ups] will come eventually," Villarreal told LA Galaxy Insider on Monday. "I personally wanted to stay because I didn't want to kill the rhythm that I have with the team, and have to come back and need to win my spot again.
Without the addition of Villarreal, Herzog announced Tuesday that he had called in two players for the side's first training camp of the year in Bosnia and Herzegovina.
Real Salt Lake defender Boyd Okwuonu and Dan Metzger, who is currently unattached, join the squad in preparation for the team's first match against Bosnia's U-23 national team on March 27 and their second match facing Denmark on March 31.
Both players are familiar with the national team, with Okwuonu playing for the 2013 CONCACAF U-20 Championship team that qualified for the 2013 FIFA U-20 World Cup. Okwuonu and Metzger played together with the U-20 team in 2012.
CHICAGO FIRE INKS KINGSLEY BRYCE
Second-round draft Kingsley Bryce penned a new deal with the Chicago Fire on Tuesday.
"Kingsley is a versatile player and I'm pleased that we're adding him to our roster," Fire head coach Frank Yallop told the Chicago Fire website. "Although he has an attacking background, he's come in and impressed us these past few months with his ability to play a defensive role."
The Saint Louis University midfielder did well in the NCAA, scoring 23 goals and recording 12 assists in 79 games as a midfielder.
SKC MIDFIELDER MIKEY LOPEZ LOANED TO OKC ENERGY FC
Mikey Lopez suited up for Oklahoma City Energy FC five times last year, and he is set to join the USL side again.
Sporting KC announced Tuesday that the first-round pick in the 2013 MLS SuperDraft has been loaned to Jimmy Nielsen's team. Lopez recorded one goal for Energy FC last season and also appeared eight times for Sporting KC in the 2014 MLS campaign.
DYNAMO SENDS TWO TO CHARLESTON BATTERY
On Tuesday the Houston Dynamo loaned Oumar Ballo and Memo Rodriguez to the Charleston Battery, the club's USL affiliate.
The 19-year-old Rodriguez signed a Homegrown Player contract with the MLS side in December after being named Dynamo Academy Players' Player of the Year in 2012 and 2013.
Meanwhile, Ballo was selected 30th in the 2015 MLS SuperDraft after he led the University of Maryland, Baltimore County, to an unprecedented run into the Final Four of the 2014 NCAA Men's Soccer Tournament.
—–
What do you make of Senator Thomas Bakk reportedly backing the NFL franchise's bid over Minnesota United FC's bid? Like the inclusions of both Okwuonu and Metzger?
Share your thoughts below.