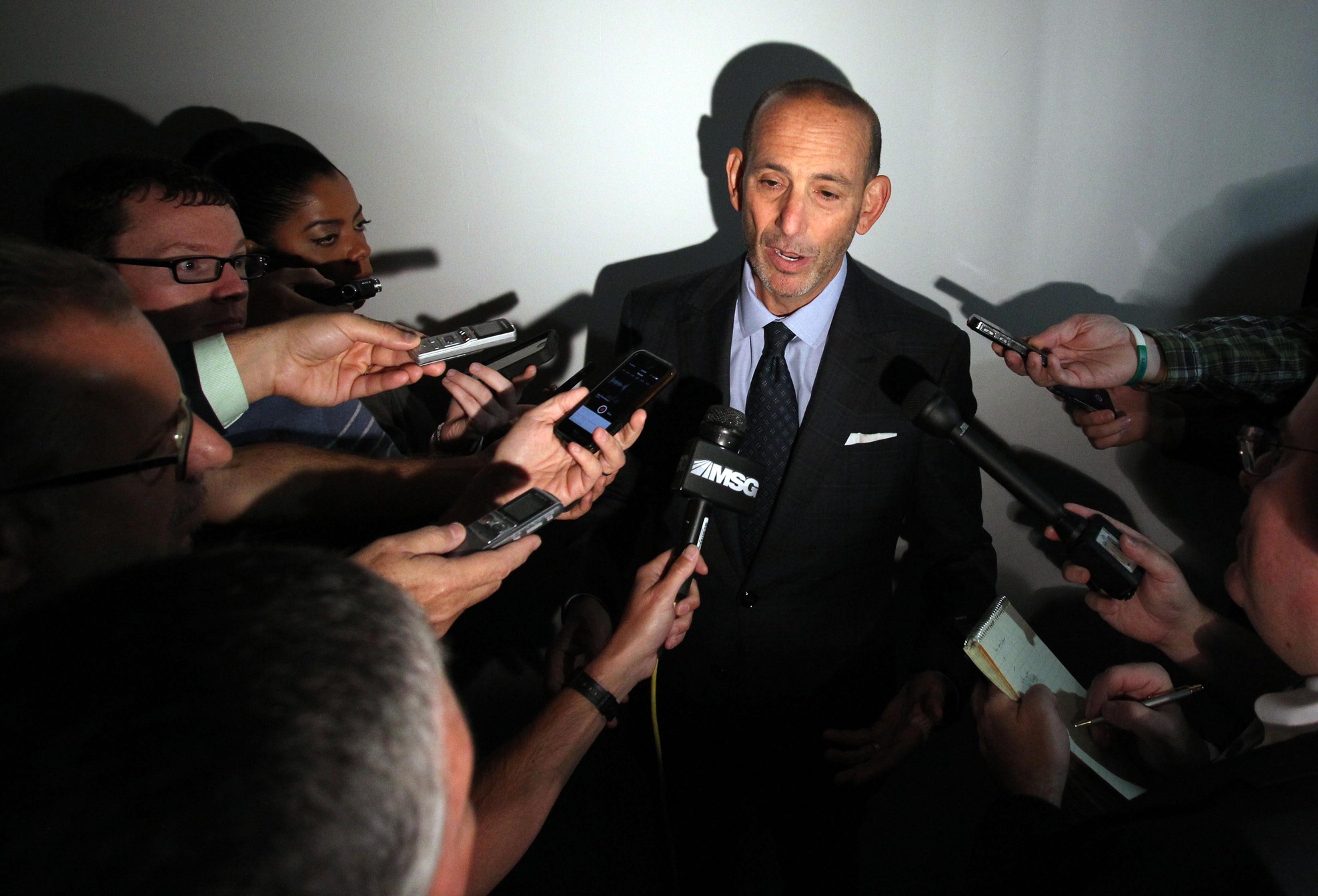 As collective bargaining agreement talks dragged on, the MLS players union dug its heels and insisted that a deal wouldn't get done without free agency. Though the agreement that was made Wednesday night still has a number of restrictions on player movement, a form of free agency was indeed acquired.
While the terms of the deal may have fallen well short for some players, MLS commissioner Don Garber said in the immediate aftermath of the agreement that the players are pleased because they have achieved something few thought possible back when the league started 20 years ago.
"I think anytime you have labor negotiations between players and management, there's so many different issues — everybody's trying to ensure you can create an agreement that allows everybody to feel good," Garber told ESPN late Wednesday. "In this case, the players feel good. They've got more movement than they've had before — more than we probably thought we would provide when this league was launched."
Under MLS's single-entity system that has been in place since the league started in 1996, free player movement has distinctly never been part of the package. Wednesday's deal reportedly changes that, giving free agency to players who are at least 28-years old and have eight years of experience in the league. The deal also includes a cap on those free agents' potential increased earnings.
Those restrictions might not be what the MLS players union had in mind when negotiations began, but Garber still sees the terms of the deal as a positive for all parties involved.
"It gives players the opportunity to have a bit more choice and pick markets at a certain age that they might want to play in, to be able to make a bit more money than they were able to make in the previous system," Garber said. "And it allows our league to be able to capture some of these exciting moments that come with that."
Some of the team owners on the other side of the negotiation table had all but ruled out the possibility of free agency in the weeks leading up to Wednesday's agreement. Even Garber himself said last month that the system in place was one the owners bought into when they joined the league because they did not have to bid against one another for players.
That is no longer the case. Free agency is a reality now, but not at the expense of owners' ability to have a big say in how player dealings work.
"Our owners will have stability and will have a system that will allow them to continue to invest very smartly and strategically so that we can continue to try to build this league into one of the great soccer leagues in the world," Garber said.
MLS did not disclose any terms of the new agreement aside that it will run for five years through the 2019 season.
With an agreement in hand, the 2015 MLS season will start on time. Players reportedly were not going to travel to venues for this weekend's opening matches unless a deal was in place by Wednesday.
"It required a lot of hard work and commitment from our players, our players union and the MLS ownership coming together to capture this lightning in a bottle we have, to build the momentum that we've been able to achieve in the last 20 years," Garber said. "I think everyone was working hard to make sure we could launch our 20th season."