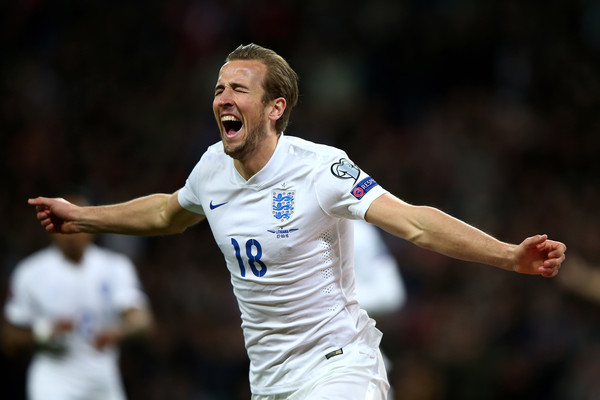 By AARON CRANFORD
In London, the England National Team had their way with Lithuania, defeating them 4-0 in front of more than 83,000 fans.
Wayne Rooney headed in the first of the evening while Danny Welbeck and Raheem Sterling added the second and third. Tottenham Hotspur forward Harry Kane continues his exceptional run of form by scoring his first international goal a little more than a minute into his first cap for England. The win leaves England with a perfect record in qualification.
In an important match with Group C rival Ukraine, Spain narrowly squeaked by with a 1-0 win at home. Alvaro Morata netted his first international goal in the 28th minute after fighting off a challenge and chipping the ball over Ukraine goalkeeper Andriy Pyatov. But beyond that, Spain could not find another way past the FC Shakhtar Donetsk keeper, who recorded three saves in the match.
New York City FC striker Adam Nemec scored the first goal in Slovakia's 3-0 win over Luxembourg. The NYCFC forward's side sits atop Group C, three points in front of Spain.
Meanwhile, the game between Montenegro and Russia was suspended and later abandoned Friday. Russia goalkeeper Igor Akinfeev was hit in the head with a flare moments into the match and had to be subbed off. Play later continued, and Roman Shirokov's penalty attempt was saved in the 67th minute. But moments later, another object struck a Russian player, and the referee abandoned the match.
Here is a look at all of the scores from today's Euro 2016 Qualifying action:
FRIDAY'S EURO 2016 QUALIFYING RESULTS
Group C
Spain 1, Ukraine 0.
Macedonia 1, Belarus 2.
Slovakia 3, Luxembourg 0.
Group E
Switzerland 3, Estonia 0.
England 4 Lithuania 0.
Slovenia 6, San Marino 0.
Group G
Montenegro 0, Russia 0. (ABANDONED)
Liechtenstein 0, Austria 5.
Moldova 0, Sweden 2.