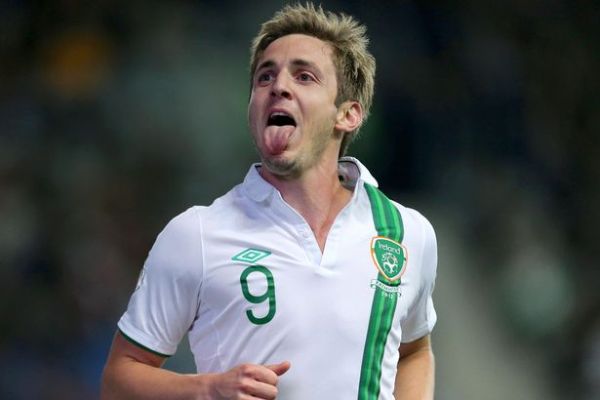 By AARON CRANFORD
The Colorado Rapids filled another Designated Player spot by inking Irish international Kevin Doyle on Friday.
In February, the Rapids signed Argentine Juan Ramirez, just the second DP in club history. Now, Colorado has added the third. Doyle joins the club from English outfit Wolverhampton Wanderers, just days after DeShorn Brown left the Rapids for a team in Norway.
"I know from talking to Robbie Keane that MLS is a great league to play in, and I look forward to being another top Irish player there," Doyle said in a statement. "I will be sad to leave Wolves, a truly great club that I've had the privilege to play for. I will always be grateful to the fans for their support; it is they who make Molineux such a special place."
The 31-year-old striker was on loan at Queens Park Rangers in 2014 and even more recently at Crystal Palace, where he appeared three times and netted zero goals in Premier League play, but scored a game-winner in an FA Cup draw against Dover Athletic.
On the international stage, Doyle has scored 14 times in 61 appearances since making his debut for the Republic of Ireland back in 2006.
———
What do you think of Colorado signing Doyle? How do you think he will perform in MLS? Is he a good replacement for Brown?
Share your thoughts below.