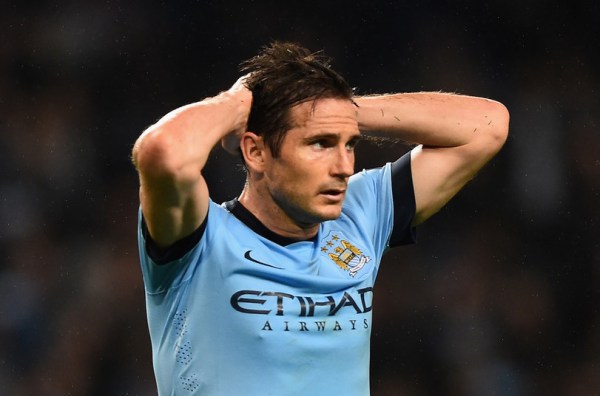 When New England Revolution supporters visiting Yankee Stadium a week ago for New York City FC's home opener began chanting "Where's Frank Lampard" it was a well-timed jab at NYCFC's missing Designated Player who delayed his arrival in New York to keep playing for Manchester City.
That chant may be made obsolete sooner than expected.
The Daily Mail is reporting that Lampard could be set to leave Manchester City and join NYCFC by the end of the month.
With Manchester City out of the Champions League and FA Cup, and drifting away from the English Premier League title race, Lampard could be allowed to leave the club early. Especially given the fact he has seen his minutes dwindle considerably.
Lampard was a key figure for Manchester City in the early part of the season, and was an important option when Yaya Toure was on national team duty during the African Cup of Nations, but his role has diminished considerably, and he is reportedly unhappy with where he stands at the moment.
New York City FC is off to an impressive start to the 2015 MLS season, having yet to lose in three matches. Lampard could join NYCFC immediately if Manchester City released him from his current contract. The MLS transfer window is open until May, before closing and reopening in July.
What do you think of this development? Hoping Lampard arrives this month? Think NYCFC will be a real playoff threat?
Share your thoughts below.