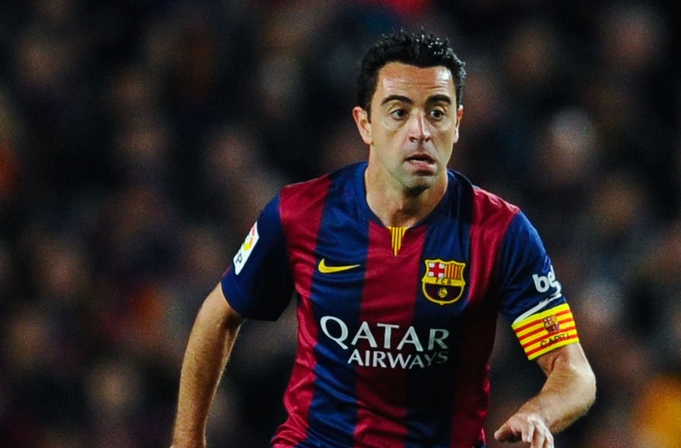 By DAN KARELL
New York City FC's chances of signing Barcelona midfielder Xavi now seem to be done and dusted.
Newspaper Diario AS reports that Xavi has agreed to join Qatari club Al-Sadd, the former club of National Team teammate Raul, on a three-year contract worth €30 million overall. In addition to playing for Al-Sadd, Xavi would also act as a "consultant" for the Aspire Academy, which attracts youth players from around the world to its academy.
On Wednesday, NYCFC head coach Jason Kreis said that he'd love to have Xavi on his team, but essentially poured water on the Spanish midfielder coming to NYCFC any time soon.
"This is always difficult because when you think about a player like Xavi Hernandez, for me, one of the (best) players in the world ever, you say to yourself on one side that there's no doubt that a player like that will be great at New York City," Kreis said. "But when you look at it from another view and say you only got three of these (DP spots), and you already got another one that plays in the midfield (Lampard) and you got a third one in David Villa, whose all relative age are getting up there, you start to think, maybe not.
"I'm a huge fan of Xavi Hernandez. I think he would be a huge player in this league, no doubt about it," Kreis said. "But positionally, I don't think that it makes the best sense and the most sense."
Last summer, Xavi was very close to signing with NYCFC before a phone call from Barcelona coach Luis Enrique convinced him to stay. Xavi also had a pair of clubs in Qatar interested in him prior to the 2014 World Cup in Brazil, but Spain's disastrous showing in the tournament saw those clubs withdraw their offers.
Xavi, 35, has adjusted to a part-time role with Barcelona this season. So far he's started just 14 times in La Liga and just twice in UEFA Champions League action.
If Xavi does indeed move to Qatar this summer, his chances of moving to NYCFC one day become very slim, due to his age. NYCFC still have one Designated Player spot available, with David Villa and Frank Lampard occupying the first two.
——————
What do you think of this report? Do you see Xavi moving to Qatar? What does this mean for NYCFC moving forward?
Share your thoughts below.