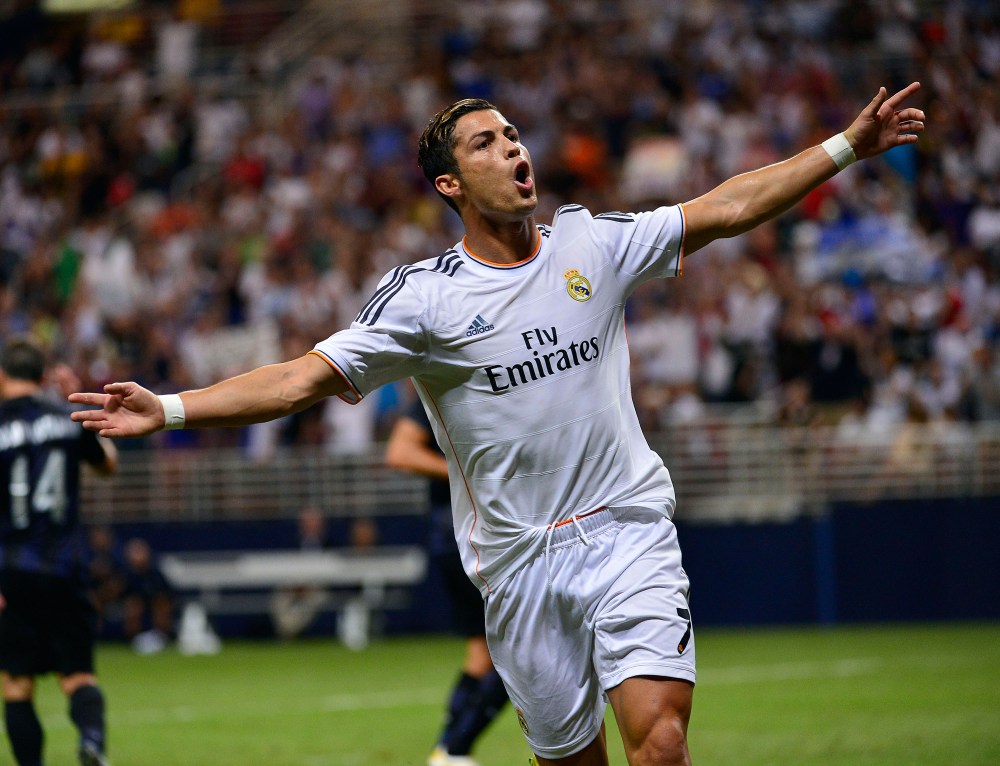 Like David Beckham before him, Cristiano Ronaldo is reportedly planning to make a move to MLS once his contract at Real Madrid expires.
A report from SI.com, citing multiple unnamed sources, stated on Tuesday that Ronaldo is planning on signing with MLS when his deal with Real Madrid ends at the conclusion of the 2017-18 season. Ronaldo would be 33-years-old then – one year older than Beckham was when the English midfielder decided to join the LA Galaxy – and is said to be most interested in playing for a team in Miami, Los Angeles or New York.
This past January, the global superstar's agent said that Ronaldo could make a move to MLS in 2018 when his time at Real Madrid comes to a close. It was reported last year that Beckham wants to sign the Portuguese international to his planned expansion MLS franchise in Miami.
Ronaldo, 30, is one of this generation's best players. He has won a bevy of championships and titles in his career, including the UEFA Champions Leagues and FIFA Ballon d'Or.
What do you think of Ronaldo reportedly planning to come to MLS in 2018? Will he still have enough in the tank to dominate games the way he does now? Which club would you see him ending up with?
Share your thoughts below.