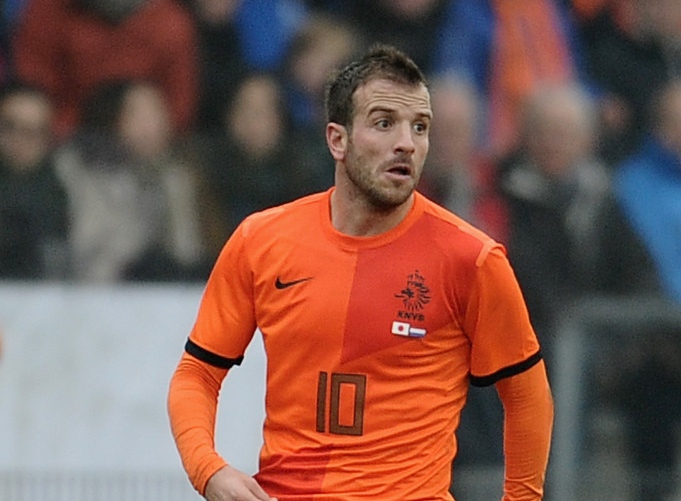 By DAN KARELL
If the reports are to be believed, Sporting Kansas City have made an offer that most would find hard to turn down.
According to German publication BILD, Sporting KC have offered Hamburg SV and Netherlands international midfielder Rafael van der Vaart a contract of €4.3 million (Approximately $4.82 million) per season. The report states that that's €800,000 more than what van der Vaart is earning this season with Hamburg.
Sporting KC owner Robb Heinemann confirmed that there is interest from the club in van der Vaart but disputed the figures in the report:
had productive disc w rvdV, family and representatives this weekend. We didn't speak about money in any detail and the report is incorrect

— Robb Heineman (@RobbHeineman) March 3, 2015
The 32-year-old midfielder's contract runs out at the end of this season, so he could be tempted for a move to MLS, though the call back home to his boyhood club Ajax is also a possibility.
If van der Vaart did sign for that €4.3 million number, he'd quickly become not only the highest-paid player on Sporting KC, but he'd also become one of MLS' highest earners overnight.
Only seven players earned more than $4 million last season, and three of them – Thierry Henry, Landon Donovan, and Jermain Defoe – are no longer in the league.
Van der Vaart began his career at Ajax before joining HSV as a 22-year-old in 2005. From there, he played for Real Madrid and Tottenham before returning to HSV. Due to injury issues, mainly with his calves and hamstrings, he's missed large chunks of matches over the past few seasons, including missing the 2014 World Cup with the Netherlands.
———-
What do you think of this report? Do you see Sporting KC having a good shot at signing van der Vaart? Do you see him fitting in in MLS?
Share your thoughts below.