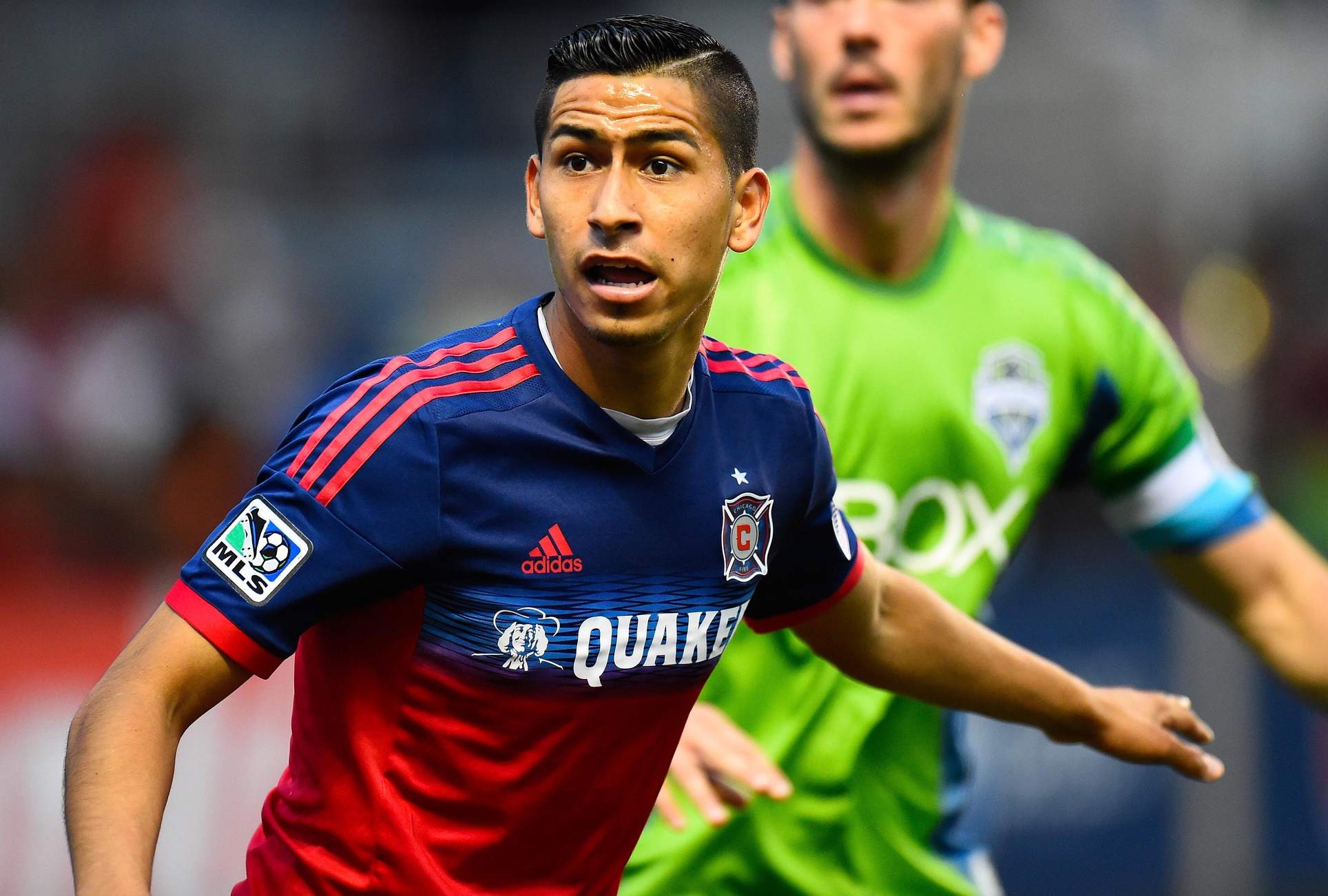 By DAN KARELL
After a whirlwind preseason with a pair of MLS clubs, Benji Joya has returned to his old stomping grounds at Santos Laguna.
The 21-year-old midfielder is back training in Torreon with the Santos Lagune U-20s following preseason stints with the Seattle Sounders and Colorado Rapids, as well as a year-long loan with the Chicago Fire last season. Joya had interest from D.C. United as well as possibilities in Scandinavia, but Joya's agent Maximiliano Roditis revealed to SBI that Santos Laguna wanted him more.
"Right now, Santos Laguna want him back in the first team," Roditis said. "Benji is happy now with Santos Laguna. He was happy in MLS and he loved to play here. I had a couple of teams in Argentina (interested) but he wanted to stay here. But now he realized he needs to play abroad."
Although it hasn't officially been announced, Joya has accepted a call-up to the U.S. Under-23 Men's National Team's upcoming training camp in Europe from March 23-April 1, which includes friendly matches at Bosnia and Herzegovina and Denmark.
Roditis expressed surprise that more MLS teams weren't interested in his client due to his status as a regular for the U.S. youth national team programs, but a transfer fee of around $700,000 was likely a price too high to pay by some MLS teams for an inexperienced player.
As such, Roditis scoffed at a proposed trial from D.C. United and decided that the best option was for Joya to remain with Santos, where he's got another year and a half left on his current contract.
"He loved to stay in MLS but Santos Laguna is one of the best organizations," Roditis explained, saying that he and Joya weren't complaining about his situation. "He's still young and he loved to be here (in MLS) but he needs to go and grow and develop. I would love to see him play here but sometimes stuff happens."
It remains to be seen whether Joya will make it on the field for the Santos Laguna first team this season. Competition for places is fierce but with the team struggling recently – no wins in five Liga MX matches – there's a chance he could work his way in.
But the odds are not in Joya's favor. After missing a nearly two-week period to go to Europe, Santos only have six games remaining on their schedule before the summer break.
———
What do you think of this news? Do you see Joya returning to MLS in the future? Should he drop down a division in Mexico in the search for playing time?
Share your thoughts below.