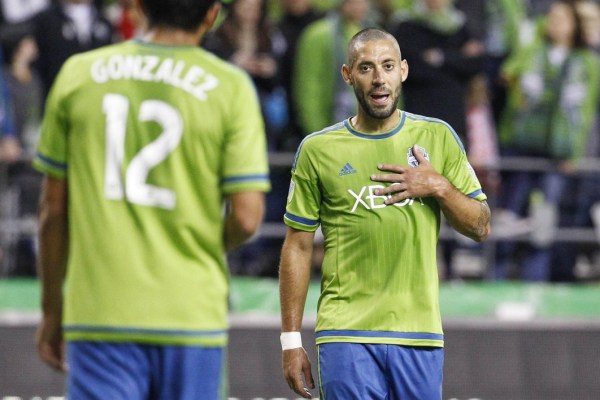 Photo by USA TODAY Sports
By IVES GALARCEP
Jozy Altidore, Clint Dempsey and Mix Diskerud began 2015 as teammates in the U.S. Men's National Team's January training camp and subsequent friendlies. This past weekend, all three played well enough to be teammates once again. This time on the SBI MLS Best XI.
Altidore and Diskerud enjoyed stellar MLS debuts, while Dempsey kicked off what could be a season when he challenges for a league MVP, as all three U.S. stars enjoyed stellar openers in MLS Week One.
International stars also got in on the fun, as Kaka and Sebastian Giovinco also showed their considerable quality on the opening weekend.
For all the big stars in this week's Best XI, none was as vital to his team's victory as Tyler Deric was. The Houston goalkeeper put on a masterful effort in posting a shutout against the Columbus Crew to earn his place on this week's list of top MLS players.
Here is how this week's SBI MLS Best XI shook out:
SBI MLS Best XI (Week 1)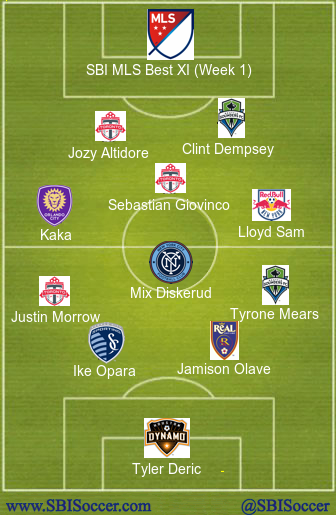 HONORABLE MENTION
Clint Irwin, Omar Gonzalez, Chad Marshall, Moises Hernandez, Brek Shea, Warren Creavalle, Hernan Grana, Michael Bradley, Maurice Edu, Juninho, Obafemi Martins, Blas Perez, Robbie Keane, Giles Barnes.
———
What do you think of this group? Who are you happy to see included? Who do you feel was the biggest snub?
Share your thoughts below.