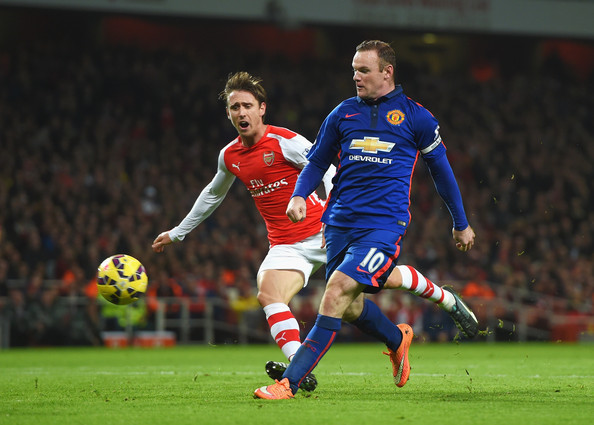 By RYAN TOLMICH
Action in England and Italy takes top billing as some of the two countries' heavyweights take the field to headline Monday's action.
The FA Cup is set to resume Monday in a matchup of Premier League contenders in Arsenal and Manchester United for a quarterfinal matchup. The contest will be played at Old Trafford where Arsenal have lost on nine of the team's last 10 trips.
Meanwhile in Italy, league leaders Juventus take the field agains midtable Sassuolo, while Mohammed Salah and Fiorentina visit Lazio.
In other action, the Brazilian and German women's national teams collide in the Algarve Cup, Costa Rica takes on Panama in the Copa Centroamericana and Mexico's U-17s take on Haiti.
If you will be watching today's soccer, please feel free to share your thoughts, opinions and some play-by-play in the comments section below.
Enjoy the action (Today's TV schedule is after the jump):
1:30 p.m. – Fox Sports 1 – Brazil vs. Germany
2:00 p.m. – beIN Sports USA – Lazio vs. Fiorentina
3:45 p.m. – beIN Sports Connect – Cordoba vs. Getafe
3:45 p.m. – Fox Sports 1 – Manchester United vs. Arsenal
4:00 p.m. – beIn Sports USA – Juventus vs. Sassuolo
4:30 p.m. – Univision Deportes- Mexico U-17  vs. Haiti U-17
5:00 p.m. – beIn Sports Connect – Colombia U-17 vs. Peru U-17
7:00 p.m. – beIn Sports Connect – Brazil U-17 vs. Venezuela U-17
7:00 p.m. – Univision Deportes – Costa Rica vs. Panama