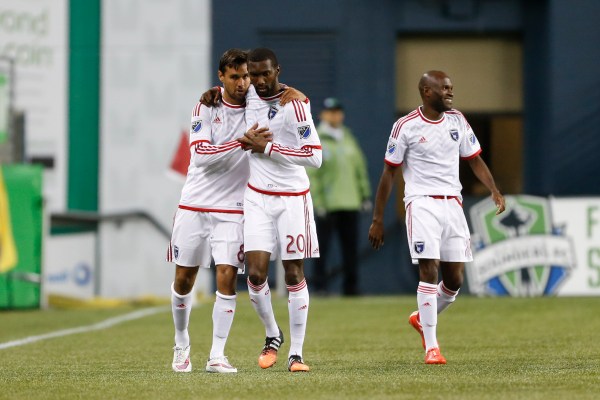 Photo by Jennifer Buchanan/USA Today Sports
By FRANCO PANIZO
When Clint Dempsey opened the scoring for the Seattle Sounders 18 seconds into their match against the San Jose Earthquakes, it figured to be a long day for the visitors.
It wasn't, though.
The Earthquakes grabbed their first win of the 2015 campaign on Saturday, going into CenturyLink Field and handing the high-flying Sounders a 3-2 loss that turned heads across the league. Chris Wondolowski helped San Jose overcome its earliest deficit ever by bagging a brace, and Innocent Emeghara cushioned the lead before Obafemi Martins made things close again late.
The impressive performance – which also saw Dom Kinnear's overcome the loss of Victor Bernardez to a red card early in the second half – earned the Earthquakes SBI's MLS Team of the Week award for Week 2 of the season. San Jose beat out the Columbus Crew and New York City FC for the honors.
—
What do you think of the Earthquakes winning the SBI MLS Team of the Week award? How impressed are you by their victory in Seattle? Would you have given the week's honors to another club?
Share your thoughts below.